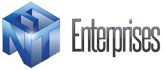 We hope to help viewers navigate the explosive world of Information Technology, and find the solutions that work best for them.
Coral Springs, FL (PRWEB) January 31, 2014
The producers of Enterprises TV are proud to announce the launch of a new series "Software Innovations". The world-wide web has not only revolutionized the way we communicate, but the rate at which we communicate. Recent studies estimate data to increase by an average of 35% annually across organizations, and some environments are getting so complex they can contain a football field's worth of computers. Managing this influx of information has left businesses scrambling to allocate resources. The riveting series will air this fall on most cable television networks.
The Enterprises TV show is an American television show hosted by celebrity athlete and television personality, Terry Bradshaw. It features interviews with CEOs and industry professionals from across North America and throughout the world. The show specializes in creating intriguing stories including individual company profiles and features on important new advances in the world.
The program will broadcast in the US and Canada through a combination of FOX and ABC Broadcast Stations, Discovery Channel Transponder©™, Regional News Networks, Business News Network Canada©™, FOX News Channel©™, and Bloomberg TV©™. The show is headquartered in South Florida and films on location throughout the United States and around the globe. Join Enterprises TV on Facebook, Twitter, Google+, or visit the website at http://www.enterprisestv.com for more information.