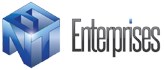 A sustainable lifestyle means a sustainable planet. Without that, there's no life at all.
Coral Springs, FL (PRWEB) January 11, 2014
The producers of Enterprises TV are proud to announce the launch of a new "Sustainable Lifestyle" series. While being eco-conscious once seemed like the trendy thing to do, the increasing awareness of our impact on the planet has made such a mindset vital to everyday living. Recycling programs have long been popular, but people are learning that there are many other ways they can reduce their carbon footprint. Some have purchased vehicles that consume fewer fossil fuels or emit fewer emissions—even run on bio-fuel or rechargeable batteries. Others have converted to plumbing systems that recycle gray water, and solar energy to power their homes. Many still have completely revamped their lifestyles, reusing supplies and materials they would have before discarded without blinking, borrowing products rather than buying brand new ones, or simply consuming fewer resources.
The Enterprises TV show is an American television program hosted by celebrity athlete and television personality, Terry Bradshaw. It features interviews with CEOs and industry professionals from across North America and throughout the world. The show specializes in creating intriguing stories including individual company profiles and features on important new advances in the world. For all the latest, visit Enterprises TV on Facebook.
The program will broadcast in the US and Canada through a combination of FOX and ABC Broadcast Stations, Discovery Channel Transponder©™, Regional News Networks, Business News Network Canada©™, FOX News Channel©™, and Bloomberg TV©™. The show is headquartered in South Florida and films on location throughout the United States and around the globe. Join Enterprises TV on Facebook, Twitter, Google+, or visit the website at http://www.enterprisestv.com for more information.