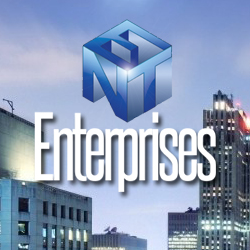 Enterprises TV will be broadcast on FOX KFOX-TV.
Coral Springs, FL (PRWEB) March 31, 2016
The Enterprises TV show airs in El Paso, Texas during the month of April.
El Paso is a city of diversity in many areas. It is a transportation hub for the region, and it is known for its cutting-edge medical facilities. It is also respected as a top-notch location for education, and is a chosen city for its affordable cost of living, favorable tax rates, and variety of employment opportunities. El Paso is home to 70 Fortune 500 companies, and several call centers. Located in the far western side of the state, and bordering Mexico, El Paso has much to offer for everyone. Residents and visitors in the area will be able to watch the business-related cable television program on FOX KFOX-TV during the month of April.
The Enterprises TV show is hosted by one of television's most popular hosts and most successful entrepreneurs, Kevin Harrington. He has been welcomed into millions of homes around the world through his informative and entertaining programs on both syndicated and paid television.
Enterprises TV with Kevin Harrington is broadcast in the U.S. and Canada through a combination of FOX and ABC Broadcast Stations, Discovery Channel Transponder©™, Regional News Networks, Business News Network Canada©™, FOX News Channel©™ and Bloomberg TV©™. It is headquartered in South Florida and films on location throughout the United States and around the globe. To learn more about the show, please visit Facebook, Twitter, or Google+, or enterprisestv.com.