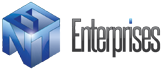 This is a great organization that grows healthy produce for food pantries in our local area.
Coral Springs, FL (PRWEB) September 10, 2014
Enterprises TV is pleased to announce five of its employees used their paid 2014 volunteer day off to work for Need to Feed, Inc., a local organization which grows and provides produce for the county's hungry population. Broward County, where the show is headquartered, has nearly 300,000 households facing food insecurity. Food insecurity refers to a lack of access at times, to enough food for an active, healthy life for all household members. Through the show's Touching Hearts Changing Lives initiative, staffers David Stack, Mike Tallon, Yvonne Burba, Karen Knowles and Rob Marshall spent the day planting kale, sweet potatoes, beets, and peppers, and cleaning up the community garden. The award-winning program is a champion of the community and donates time, money and energy to many deserving charitable groups.
Need for Feed, Inc. has grown over 3,000 pounds of fresh produce for food pantries in the South Florida cities of Deerfield, Pompano, Ft. Lauderdale and Hollywood. It has conducted planting demonstrations for over 600 participants; has conducted cooking demonstrations for 2,883 participants and has served over 8,000 meals to members of the community.
The Enterprises TV show features interviews with CEOs and industry professionals from across North America and throughout the world. It specializes in creating intriguing stories including individual company profiles and features on important new advances in the world. Leaders of industry take time to share their success stories to inspire entrepreneurs and business people. The show is a leader in quality, educational programming in North America.