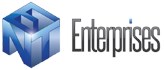 Both of the Super Bowl 2014 football teams displayed good team work which benefits everyone.
Coral Springs, FL (PRWEB) February 04, 2014
The producers of Enterprises TV are excited to announce a special segment on lessons learned from Super Bowl XLVIII. It was a stunning game of pro ball to watch as the underdog Seattle Seahawks team took the Broncos by the horns and dominated the game. This control on the playing field is one of the lessons entrepreneurs might want to claim. Other subjects on the segment might include: how to handle grace under pressure, what makes a great team leader and how strong team work helps businesses grow and become successful. The provocative segment will air later on most regional and national cable television stations.
The Enterprises TV show is an American television show hosted by celebrity athlete and television personality, Terry Bradshaw. It features interviews with CEOs and industry professionals from across North America and throughout the world. The show specializes in creating intriguing stories including individual company profiles and features on important new advances in the world.
The program will broadcast in the US and Canada through a combination of FOX and ABC Broadcast Stations, Discovery Channel Transponder©™, Regional News Networks, Business News Network Canada©™, FOX News Channel©™, and Bloomberg TV©™. The show is headquartered in South Florida and films on location throughout the United States and around the globe. Join Enterprises TV on Facebook, Twitter, Google+.