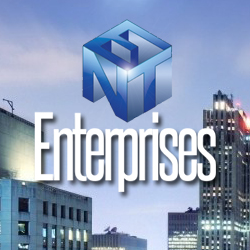 We're pleased to be on the air in a city with so many respected corporations and medical research facilities.
Coral Springs, FL (PRWEB) April 08, 2015
The producers of Enterprises TV are pleased to present April air dates for St. Louis, Missouri and the surrounding area. The city is well-known for being home to many outstanding American companies in a diverse range of industries, such as service, manufacturing and tourism. It is also a growing region for large medical and research institutions. St. Louis is an active, exciting city for residents and visitors with ample convention facilities, entertainment and fine dining. The distinguished business and finance cable program will be broadcast on ABC KDNL-TV.
The Enterprises TV show is hosted by one of television's most popular hosts and most successful entrepreneurs, Kevin Harrington. He has been welcomed into millions of homes around the world through his informative and entertaining programs on both syndicated and paid television.
Enterprises TV with Kevin Harrington is broadcast in the U.S. and Canada through a combination of FOX and ABC Broadcast Stations, Discovery Channel Transponder©™, Regional News Networks, Business News Network Canada©™, FOX News Channel©™ and Bloomberg TV©™. It is headquartered in South Florida and films on location throughout the United States and around the globe. To learn more about the show and its host, please visit Facebook, Twitter, or Google+, or watch sample videos on YouTube.