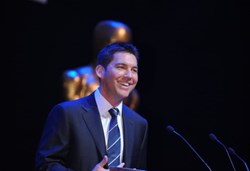 The motivation, drive and commitment it takes to be successful working for yourself are attributes employers simply should not dismiss
Boston, MA (PRWEB) August 12, 2013
According to an article on aom.org, a recent survey displays results outlining the difficulties people might face of entering employment, after being self-employed for a long period of time. Entrepreneur Josh Cote, opposes these results and believes there are many qualities a former self-employed individual can provide a company.
After conducting a field experiment over the course of two years, the study found that self-employed individuals who go on to seek work for employed positions "systematically attract fewer interview invitations" than those who have spent their careers working as an employee. It hasn't gone unnoticed that since the Recession, many people have gone down the self-employment route, with 400,000 people working as freelancers, contractors or run their own business. However, the experiment showed entrepreneurs received 63% less positive responses from potential employers, compared to those who have always been employed.
Despite these results, entrepreneur Josh Cote, who is also the managing director of outsourced sales and marketing firm EA Worldwide Acquisitions, claims self-employed individuals can offer company's many beneficial qualities. According to Josh Cote, people who have been self-employed have a strong sense of initiative, resilience, an ability to quickly adapt to change, excellent work ethics, are goal driven and focused on achieving results. These are all attributes that are highly admired and desired within the workplace "For businesses that are looking for strong leaders with a great sense of responsibility, I think a former self-employed business owner would quite easily fit the bill. The motivation, drive and commitment it takes to be successful working for yourself are attributes employers simply should not dismiss," says, Josh Cote.
Josh Cote is heavily involved in the entrepreneurial community and knows just how adaptable self-employed individuals can be. The manager of EA Worldwide Acquisitions sees entrepreneurship as a way of generating economic growth for the UK, as well as an excellent work opportunity. The latter more so significant, considering today's bleak employment market. So despite the study displaying views of entrepreneurship and self-employment in a less positive light, Josh Cote encourages company's to consider the many attributable skills they'll be getting by taking on a formal self-employed individual, that an employee is less likely to possess.
Read the full study here: http://aom.org/News/Press-Releases/Self-employment-dims-chance-of-landing-a-company-job,-study-finds.aspx