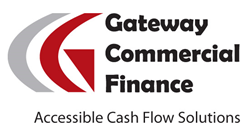 We have been a strong supporter of Florida small business for years
Delray Beach, Florida (PRWEB) April 07, 2014
Gateway Commercial Finance, LLC, is proud to announce its participation in the 2014 Florida Atlantic University Business Plan Competition. This competition has had an economic impact of approximately $6.3 billion on the state of Florida since the competition's inception in 2009. Gateway Commercial Finance is excited to spur the entrepreneurial spirit in Florida by being a silver level sponsor of this highly successful event. For more information on the event, please visit the event's website.
"We have been a strong supporter of Florida small business for years," stated Marc J. Marin Managing Director. "The FAU Business Plan competition is just one way in which our company helps to provide the kind of financial resources that Florida entrepreneurs need to succeed."
Since its debut in 2009, the FAU Business Plan competition has seen participant registration jump by 259 percent. In 2014, 251 teams have registered to present their business plans to the FAU Business Plan committee in the hopes of getting the start-up funding they need. The competition comes down to a final round that is split into two parts. One part sees eight teams compete in the FAU Student Fast Track competition, while the other part has an eight-team final competing for the Entrepreneur Track prize.
The FAU Business Plan competition also offers mentoring and funding for other start-ups throughout Florida. There are team mentoring and coaching programs available to new entrepreneurs, as well as an Entrepreneurs in Residence program that gives future business owners hands-on experience. In all, the program has contributed over 3,900 volunteer hours to small businesses and entrepreneurs in the state of Florida.
Gateway Commercial Finance, LLC is an invoice factoring company that helps to provide working capital for small to medium-sized businesses. The company has extensive experience in assisting entrepreneurs to utilize their available resources to facilitate growth.
Invoice factoring is a business financial service that improves cash flow by enhancing the accounts receivables process and reducing the negative effect of past due invoices. It is an alternative to traditional borrowing that does not rely on credit scores or financial constraints to offer assistance to businesses in just about any industry.
Gateway Commercial Finance, LLC was launched in 2007 with the same entrepreneurial spirit that it now so adamantly supports. The company's singular focus on quality customer service has earned it a spot on the INC 500/5000 list of America's Fastest Growing Private Companies in 2012 and 2013.
Gateway Commercial Finance prides itself on offering the kinds of flexible funding options that small businesses need, along with the kind of personalized support that other financial institutions lack. Gateway Commercial Finance, LLC's Managing Director Marc J. Marin said that "supporting Florida's future entrepreneurs is one of the most important ways that we give back to the community that has made us so successful over the years."
For more information about our company go to http://gatewaycfs.com