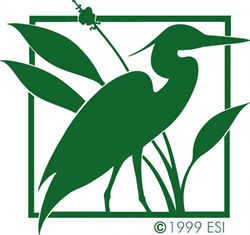 RHF board members know that our Nation's military members, and especially their families, sacrifice a great deal in service to rest of us. "Rick's Place" is our way to give back to them. ~ Major Tom Willis
Raleigh and Fayetteville, NC (PRWEB) February 23, 2015
With the recent release of the movie American Sniper, filmgoers are learning more about an important issue many military families face. After multiple deployments into dangerous war zones, how do soldiers successfully reintegrate into their military and civilian communities, and most importantly, into their immediate and extended military family upon their return?
A group of military-minded individuals created a 501©(3) non-profit, the Rick Herrema Foundation (RHF), to tackle the issue of military reintegration and military family support services by building a haven called "Rick's Place." RHF has partnered with various area businesses, such as Environmental Services, Inc., to begin the development of "Rick's Place."
RHF is located on 26 acres of land that is located within five miles of Ft. Bragg in Fayetteville, North Carolina. RHF's 26-acre campus and its facilities will be open daily and free for military families. The RHF board members plan to offer horseback riding, lake fishing, family gardening plots, an indoor/outdoor playground, a splash pad, art opportunities, and nature trails at this time. A custom-designed modern lodge, will feature a coffee shop, grilling areas, fire pits, outdoor seating and community meeting space. This experience is designed to inspire an atmosphere of relaxation and rejuvenation at the campus, called "Rick's Place," and to honor the sacrifice of our military families who continue to deploy in defense of our nation
RHF board members randomly surveyed over 650 military families stationed at Ft. Bragg and they have confirmed the need for the creation of "Rick's Place" near their homes. When RHF raises the dollars needed for the construction of the facilities, it will be able to provide services to between 1000-1200 military families per month. Currently in a fundraising phase, RHF is moving forward with a variety of community business partners that are volunteering their services.
One of these business partners is Environmental Services, Inc. (ESI). ESI operates out of nine U.S. offices and its team works regionally, nationally and internationally. ESI's professional environmental consultants provide successful solutions for environmental, natural, cultural and sustainable resource needs in private and public sectors (http://www.esinc.cc).
Recognizing a need for help from ESI's Raleigh Ecology Services Division, ESI's Caitlin Sellers asked fellow employee and Ecology project manager Robert Turnbull to become involved in this project. After receiving an enthusiastic "thumbs up" from ESI's Raleigh office manager Kevin Markham, Turnbull reports that ESI began providing services in 2014 to the Rick Herrema Foundation for the development of their property in Fayetteville, North Carolina. Specifically, to date, ESI has provided a jurisdictional delineation and preliminary coordination with regulatory agencies. Turnbull expects to help with the federal and state permitting process throughout 2015.
In addition, Turnbull asked Thomas S. Speight, Jr., PE, PLS, Associate Partner at Bateman Civil Survey Company in Holly Springs, North Carolina to become involved in this effort. They have generously provided their services to RHF, as well.
According to RHS Board member and Special Forces Green Beret Officer, Major Tom Willis, "We know that our Nation's military members, and especially their families, sacrifice a great deal in service to rest of us. "Rick's Place" is our way to give back to them by providing a convenient, accessible, and free place to rejuvenate marriage and parent-child relationships. The momentum is increasing as folks catch the vision to give back and build strong military families across America. We aren't looking to build "Rick's Place" alone - we warmly welcome partners to come along side us. We firmly believe - Strong families – "Strong Service Members. Strong Service Members - Strong Nation."
If your company would like to become involved in helping the Rick Herrema Foundation, please contact them at RHFnow(at)gmail(dot)com or call 910-526-7750. For more information about RHF, please visit http://www.rhfnow.org.