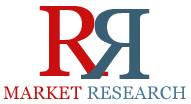 North America dominated the Enhanced Oil Recovery Chemicals Market in 2013. It is projected to remain the major market by 2019, at a CAGR of 8% between 2014 and 2019.
(PRWEB) March 20, 2015
The Global chemical enhanced oil recovery market was 2,681.6 million barrels in 2013 and expected to grow at a CAGR of 7.8% to reach $150.35 million to 2019. The increasing demand for oil in Asia-Pacific region is projected to be a vital factor for the enhanced oil recovery market. The enhanced oil recovery market is projected to grow 400 Billion at a strong growth rate of 18.2% during the period from 2014 to 2019. The market sector of chemical enhanced oil recovery technology is evaluated to be one of the quickest developing markets for enhanced oil recovery from 2014 to 2019. Complete report is available at http://www.rnrmarketresearch.com/chemical-enhanced-oil-recovery-eor-ior-market-by-origin-petro-based-bio-based-by-type-surfactants-water-soluble-polymers-polymer-gels-biopolymers-alkaline-chemicals-by-technique-polym-market-report.html.
The report also identifies the active and restrictive factors for the EOR chemicals market with an examination of trends and opportunities. The business sector is divided and the market value has been estimated on the basis of important regions, such as, North America, Europe, Asia, Africa, and Central & South America.
Today fossil fuel supplies more than 85% of the world's energy. As of now, the production is about 87 million barrels every day and 32 billion barrels every year globally. That means consistently the industry needs to find twice the remaining volume of oil in the north ocean just to meet the demand target replace the depleted reserves. Almost 22 billion barrels come out of sandstone reservoir from the overall 32 billion barrels produced each year globally. The reserve and production ratios in sandstone fields have around 20 years of generation time left.
The improvement that most influences the economic matters of compound EOR in the 21st century is the change in the concentration of surfactants used in reservoir flooding. Chemical EOR in the 1970s and 1980s concentrated on "micellar" flooding with 2-12% surfactant. Presently, the surfactant concentrations are in the range of just 0.1-0.5%. The leading names in the chemical enhanced oil recovery industry market are divided into three groups which are EOR chemicals producers, service organizations and EOR chemicals suppliers or distributors. Akzonobel NV (The Netherlands), BASF SE (Germany), DuPont (U.S.) etc. are the major EOR chemicals producers whereas Baker Hughes (U.S.), Halliburton (U.S.), Schlumberger Limited (U.S.) and so on, are significant service organizations in this market. Order a copy of this research report at http://www.rnrmarketresearch.com/contacts/purchase?rname=310622.
With developing worldwide energy demand and depleting reserves, enhanced oil recovery (EOR) from existing or brown fields has become highly essential. Among the enhanced oil recovery methods, chemical EOR has been tagged as an expensive method. Field application has been quite totally stopped for the last two decades globally except Chine region, even if, some limited number of universities were continued with their research. Since we are confronting the challenges of replacing the depleting reserve with low-cost oil and climbing oil price, chemical EOR has shown rising interest from oil companies, particularly from national oil organizations.
Right Now, the Chemical Enhanced Oil Recovery Technology is far better than 30 years ago because of more experience, better understanding, better modelling, better empowering advancement and better chemicals at lower price adjusted for inflation. At current oil costs, oil organizations can make a high rate of return using Chemical Enhanced Oil Recovery methods.
According to the report "Chemical Enhanced Oil Recovery (EOR / IOR) Market by Origin, by Type, by Technique, by Application – Regional Trends & Forecast to 2019" EOR chemicals are produced primarily using three main techniques: polymer flooding, surfactant polymer flooding, and alkaline surfactant polymer flooding. Following this, the applications of chemical enhanced oil recovery industry market in the onshore and offshore oil extractions; region-wise analysis is also discussed.
This is a premium research report priced at US$ 4650 for single user PDF license, Inquire for discount on this research report at http://www.rnrmarketresearch.com/contacts/discount?rname=310622.
Similar Reports:
"Amaranth Oil Market by Extraction Type (Cold Pressed, SFE, Organic Solvent), and Application (Cosmetic & Personal Care, Pharmaceutical, Food Supplements, Fragrance) – Global Trends & Forecast to 2019" is an Aug 2014 publication of 220 pages and it says Amaranth Seed Oil Market size in terms of value is expected to grow to $700.6 million by 2019, at a CAGR of 11.9% from 2014 to 2019. Companies profiled in this research report are AMR Amaranth A.S., Amaranth Bio Company, Amaranth Nord, Proderna Biotech Pvt. Ltd., FlavexNaturextracte GMBH, Nu-World Foods, SAAR, Nans Products Pvt. Ltd, IREL, spol. s.r.o, Flaveko Trade spol. s.r.o, DK Mass s.r.o, and RusolivaPvt. Ltd. Complete report available at http://www.rnrmarketresearch.com/amaranth-oil-market-by-extraction-type-cold-pressed-sfe-organic-solvent-and-application-cosmetic-personal-care-pharmaceutical-food-supplements-fragrance-global-trends-forecast-to-2019-market-report.html.
Explore more research report on 'Chemicals Market' at http://www.rnrmarketresearch.com/reports/materials-chemicals/chemicals.
About us:
RnRMarketResearch.com library offers syndicated reports by market research publishers from across the globe. We help you find the most relevant business intelligence from ready-to-buy syndicated market research studies. Not limited to industry reports covering telecommunication, healthcare, pharmaceutical, financial services, energy, technology, real estate, logistics, F&B , media and more, RnR Market Research also offers company data, country profiles, trends, information and analysis on the sector of your interest. (http://www.rnrmarketresearch.com/market-research-reports-publisher).