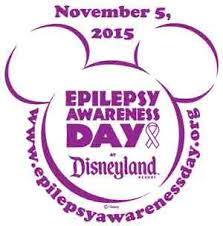 We are excited to lend our support and to help further enlighten the epilepsy community on the truth behind medical cannabis.
San Francisco, CA (PRWEB) October 31, 2015
United Patients Group, the leading medical cannabis information and education website, and its recently registered nonprofit entity, will become part of making history for epilepsy support and awareness when they join in the largest gathering of supporters for the 3rd Annual Epilepsy Awareness Day and Expo at Disneyland Resort on November 4th and 5th, 2015.
Founder John Malanca said, "We were thrilled when United Patients Group was asked to participate in this important and historic event. Medical cannabis continues to play an integral role in the effective treatment of the otherwise-devastating effects of epilepsy on children and adults. As our number one goal at UPG is to educate and inform others in the potential for medical cannabis treatment, participating in an event like this is an exciting step forward for us, as well as the epilepsy support communities."
Medical cannabis has been used to treat neurological conditions, such as epilepsy, for years – often with dramatic effective results, and recently garnered worldwide attention after the mainstream media focused on the remarkable story of Charlotte Figi: a child with a severe form of epilepsy known as Dravet Syndrome. At the age of 5, Charlotte was having nearly 300 seizures per day, and her family had been told there were no other treatment options that could help her any further. The family turned to cannabinoid therapy, giving her cannabis oil twice a day. Charlotte is now 8 years old and continues to thrive, with seizures happening only 2 to 3 times per month.
"What Charlotte's story did was give a worldwide platform to the truth behind the efficacy of medical cannabis for devastating conditions such as epilepsy," said Malanca. "We are excited to lend our support and to help further enlighten the epilepsy community on the truth behind medical cannabis."
United Patients Group will participate in the Epilepsy Awareness and Education Expo at the Paradise Pier Hotel on the Disneyland Resort property on Wednesday, November 4th. Last year's event included more than 60 non-profits, epilepsy centers, pharma companies and other providers, all gathered to enlighten the epilepsy community. The free event will also feature a full slate of speakers and experts.
For more information on Epilepsy Awareness Day and Expo at Disneyland Resort, please visit http://epilepsyawarenessday.org/.
About United Patients Group – Non-Profit Division
United Patients Group is a 501(c)(3) non-profit organization that directs your donations to further our mission of bringing financial support to clinical research programs; cannabinoid education programs and training for healthcare providers, mental health professionals, nurse practitioners and others in the medical cannabis field; advocacy and reform at the government level for medical cannabis legalization and research initiatives, along with providing up-to-the-minute access to resources and reliable, relevant information to medical cannabis patients and those that care for them throughout the US and beyond.
Learn more about making a donation, volunteering or other ways to get involved at http://www.unitedpatientsgroup.com/donate
About United Patients Group
United Patients Group (UPG) is the unparalleled online resource and trusted leader for medical cannabis information and education for physicians, patients and health-related organizations.
Learn more about United Patients Group at http://www.unitedpatientsgroup.com