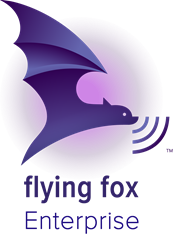 Flying Fox Enterprise provides a field-proven, zero false positive wireless detection solution in an easy-to-use/easy-to-integrate appliance that is already listed on the DoDIN's APL.
ROLLING MEADOWS, Ill. (PRWEB) July 08, 2020
Epiq Solutions, a company trusted by federal government agencies to provide software-defined radio (SDR) tools for mission-critical situational awareness, today introduced Flying Fox Enterprise, a federal-focused wireless detection system that detects, identifies and locates cellular, Bluetooth®, Bluetooth® Low Energy (BLE) and Wi-Fi® transmissions with zero false positives. Identifying and mitigating wireless threats is a real-world mission for security professionals who must account for every time an unauthorized PED enters their secure space. Flying Fox Enterprise was developed to be the tool that enables accurate situational awareness of PEDs across the RF spectrum. The DoDIN APL listed and STIG compliant detection technology seamlessly integrates with widely deployed cybersecurity tools and includes important security features that enable secure facilities to comply with federal and military PED compliance policies such as DoDI 8100.02 and AR 380-28.
Flying Fox Enterprise answers the need of security personnel to have complete visibility into, and proof of compliance for, commercial wireless transmissions within their secure space. By using SDR-based sensors that decode signals between handset and tower, not just energy signatures, Flying Fox Enterprise provides 100 percent verification of all cellular, Bluetooth, BLE and Wi-Fi PEDs, eliminating false positives and reducing alarm fatigue. The always-on, real-time, fully passive monitoring network records extensive information for each device – such as device manufacturer, radio frequency, positioning and many more – that can be accessed to support audit trail and forensic investigation with playback and rich data analytics.
With its origins in a company that has successfully delivered over 10,000 complex software defined radio products in U. S. defense applications, Flying Fox Enterprise leverages highly advanced and integrated SDR technology to create a flexible and user-friendly solution. Its detection system easily scales from one to hundreds of sensors and is available both as a fixed installation and preconfigured deployable kits for on-the-go operations. The intuitive user interface (UI) allows several modes for monitoring results, enables easy definition of geo-fenced areas for alerts, and provides tracking of authorized devices through whitelisting. Simple software updates help safety professionals stay current with ever-increasing RF-emitting IoT devices and waveforms.
"We are excited to provide a federally focused wireless device detection and location solution that builds on years of research," remarked Epiq Solutions CEO John Orlando. "Flying Fox Enterprise utilizes our widely deployed software defined radios making the solution small in size and proven in reliability. We also made a big investment in its software application to make it simple to use, provide abundant detection details, and fit into federal security operations and infrastructure."
A typical Flying Fox Enterprise solution is made up of an on-premise appliance and multiple SDR-based sensors. Each sensor uses a single ethernet interface supporting IEEE 802.3at (PoE+) for power and network connectivity and low-profile, ceiling-mounted antennas. This innovative solution is manufactured in the U.S.A. and is in production and shipping to government customers now. To learn more about Flying Fox Enterprise, please visit http://epiqsolutions.com/flyingfox.
About Epiq Solutions
Epiq Solutions develops cutting edge RF tools that provide situational awareness and detailed insight into RF environments to identify and take action against wireless threats. With more than a decade serving government-focused industries, Epiq Solutions understands how important speed, cost, and performance are for defense and security applications. Our radically small, state-of-the-art SDR transceiver modules and turnkey RF sensing tools lead the way in size, weight, and low-power consumption. Whether the need is to develop mission-critical defense communications for the battlefield or to protect sensitive information, Epiq Solutions is the trusted RF solution provider. For more information regarding Epiq Solutions' products and services, please visit http://epiqsolutions.com.
Contact Information
sales@epiqsolutions.com
847.598.0218