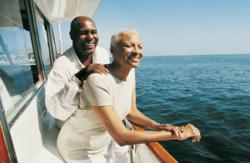 We're highlighting the risks of ID fraud so that holidaymakers don't take unnecessary risks with their cards, documents and data
(PRWEB UK) 8 July 2013
As the summer holidays will soon be upon us, relaxing with a good book and a glass of something refreshing is the main thing on people's minds. However leading online credit provider, Equifax, is urging holidaymakers not to over relax when it comes to protecting themselves from fraudsters this summer.
"It's great to kick back and relax on holiday, but fraudsters are ready to take advantage of that easy-going holiday spirit," says Neil Munroe, External Affairs Director for Equifax. "As well as taking credit cards, holidaymakers carry a lot of important personal information with them, including their passport and driving licence. This makes them prime targets for ID fraud because it can only take three items of information about an individual for a fraudster to be able to steal their identity. Holidaymakers need to be vigilant at all times and aware of the security of their personal documents and belongings.
"When travelling abroad holidaymakers need to be particularly aware of the increasing fraud risks. But it's not just on foreign holidays that consumers need to be vigilant. With more people opting for a 'staycation' in the UK, this also presents opportunities for fraudsters.
"We're highlighting the risks of ID fraud so that holidaymakers don't take unnecessary risks with their cards, documents and data," adds Neil Munroe. "Small things such as leaving a bag unattended could give a fraudster a vital window of opportunity. While everyone knows they should cancel credit and debit cards and a mobile phone contract if their bag is stolen, they may be less aware of other pieces of information that lead to them becoming victims of fraud."
Tackling the threat of identity theft and fraud, Equifax Identity Watch Pro gives consumers unlimited instant, easy online access to their latest credit file, with automatic alerts within 24 hours of key changes to their credit report. The service costs £7.50 per month.
The Equifax app is available free from the Apple iTunes Store on iPhone and iPad and from Google Play for Androids.
Equifax's Top Tips on How to Avoid Holiday Fraud

Don't clearly display your home address on your luggage. Instead use a work address or mobile phone number.
Don't write down PINs – use a more memorable number.
Keep your personal documents, such as your passport, in the hotel safe.
In crowds, keep your bag either strapped across your body or held firmly.
A concealed money belt is an ideal way to carry your cards and valuables.
Leave your passport number with someone in the UK in case it is stolen or lost. Don't carry these details around with you.
Have the phone numbers for your bank with you so you can quickly cancel any lost or stolen cards
Make sure your mobile/smartphone is password protected.
On the return home, check statements and your credit file to make sure there hasn't been any fraudulent activity.
About Equifax
Equifax is a global leader in consumer, commercial and workforce information solutions, providing businesses of all sizes and consumers with information they can trust. We organize and assimilate data on more than 500 million consumers and 81 million businesses worldwide, and use advanced analytics and proprietary technology to create and deliver customized insights that enrich both the performance of businesses and the lives of consumers.