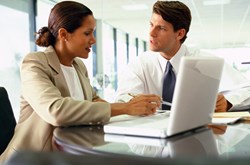 Often consumers who have got into serious debt problems have difficulty in understanding the full extent of the credit agreements to which they are committed.
(PRWEB UK) 16 January 2014
Equifax, the online credit information provider, is providing helpful insight to consumers into how debt looks on an individual's credit report as part of Debt Awareness Week. It is also confirming that it is continuing to provide complimentary access to credit reports for anyone seeking advice and assistance from the debt advice charities.
As Neil Munroe, External Affairs Director, Equifax, explained it's important for those struggling with debts to understand how this will look on their credit report. "Often consumers who have got into serious debt problems have difficulty in understanding the full extent of the credit agreements to which they are committed. We believe that providing free access to credit files for these consumers, via the debt advice organisations, is a crucial step in the process."
Equifax has been working with the leading debt advice organisations - Citizens Advice, Consumer Credit Counselling Service and National Debtline – for the last six years, to provide clients who are most seriously in debt with free access to their credit file. The client must request their credit file from Equifax themselves, which they can do using a request form and a supporting letter from their local debt advice organisation. Once they receive their file, they can then work with the debt advice organisation to try to resolve their debt problems.
"The advice provided by our Credit File Advice Centre, which includes a team of experts who have first-hand knowledge of many of the issues affecting an individual's credit file, also plays a key role in helping consumers to understand the content of their credit file and deal with any queries they might have regarding the information."
The free credit file service offered by Equifax through the debt advice organisations provides consumers with their statutory credit report. This will be sent in the post within 7 days of the request.
The advice and information provided at no cost on the Equifax website is also valuable in helping those who have taken on too much credit or whose circumstances have changed, putting them under increased financial pressure.
A Credit Report
What's on it:

Name, address, date of birth
Whether or not subjects are on the electoral roll at current address
How much currently owed to lenders
Late or missed payments on existing or past credit accounts
Any county court judgments made against subject
Overdraft balance
Whether subject has been declared bankrupt
What's not:
Parking or driving fines
Amount of money in current account
Whether subjects are in council tax arrears and by how much
Salary
Savings accounts
Student loans
Criminal record
Medical history
About Equifax
Equifax is a global leader in consumer, commercial and workforce information solutions that provide businesses of all sizes and consumers with insight and information they can trust. Equifax organizes and assimilates data on more than 600 million consumers and 81 million businesses worldwide. The company's significant investments in differentiated data, its expertise in advanced analytics to explore and develop new multi-source data solutions, and its leading-edge proprietary technology enable it to create and deliver unparalleled customised insights that enrich both the performance of businesses and the lives of consumers.