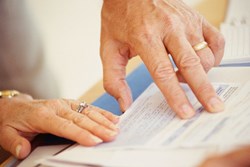 The start of the New Year offers people the perfect opportunity to look at their finances and take steps to reduce spending, pay off debts and start saving
(PRWEB UK) 3 January 2014
The latest research from Equifax, the online credit information provider, suggests that 2014 may be the year for clearing debts and saving for the future for many families and individuals. The research conducted amongst consumers who have purchased a copy of their Equifax credit report, found that 41% want to pay off more debt in 2014. Plus two thirds plan to save more this year.
Neil Munroe, External Affairs Director, Equifax, believes the findings reveal a new era of financial astuteness as the economy starts to pick up. "The end of 2013 saw a number of reports suggesting that the UK economy is improving, ahead of forecasts, with the prospects for 2014 looking positive. However, data also suggested that there's still pressure on day to day living costs as well as a need to plan for the future.
"We're not, therefore, very surprised to see that consumers who already take an interest in their credit status are thinking carefully about their finances for 2014. When we asked about financial resolutions for 2014, top of the list was paying off more debt at 41%. When considered alongside the fact that 66% said they plan to save more this year, it's clear that a prudent approach to finances is on the cards for many."
The Equifax research identified that whilst saving more in the future is a clear objective for many consumers, it hasn't been the priority so far. Nearly half (47%) said they don't currently save anything from their monthly income; 1 in 5 save around 5% of their income each month and just over 1 in 10 save around 10%.
"Looking ahead, nearly half (48%) of respondents think they will be in a better financial situation in six to nine months" continued Neil Munroe. "Just over a third (35%) think their situation will stay the same, whilst 16% think it will be worse. Perhaps that's why 1 in 10 said they want to find a new job in 2014 in order to earn more money.
"The start of the New Year offers people the perfect opportunity to look at their finances and take steps to reduce spending, pay off debts and start saving. As part of that process, people can look at the credit report to gain a full picture of their financial situation and commitments, making it easier to stick to their financial resolutions for the year ahead.
The Equifax Credit Report is accessible for 30 days free simply by logging onto our website. If customers do not cancel before the end of the 30 Day Free Trial, the service will continue at £9.95 per month, giving them unlimited online access to their credit information and weekly alerts on any changes to their credit file. It also includes an online dispute facility to help them correct any errors on their credit file simply and quickly.
About Equifax
Equifax is a global leader in consumer, commercial and workforce information solutions that provide businesses of all sizes and consumers with insight and information they can trust. Equifax organizes and assimilates data on more than 600 million consumers and 81 million businesses worldwide. The company's significant investments in differentiated data, its expertise in advanced analytics to explore and develop new multi-source data solutions, and its leading-edge proprietary technology enable it to create and deliver unparalleled customized insights that enrich both the performance of businesses and the lives of consumers.