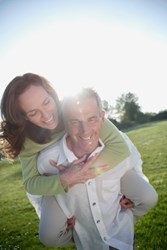 1 in 5 have kept a personal loan or credit card debt secret from their partner.
(PRWEB UK) 31 January 2014
Leading online credit information provider, Equifax, is urging couples looking to purchase their first home together to reveal any financial commitments they may have kept hidden from each other, before entering a new shared financial agreement such as a mortgage to buy a property. The warning comes as tougher affordability rules are set to be adopted by lenders this April.
Neil Munroe, External Affairs Director, Equifax comments, "With previous research* we have commissioned revealing that almost 1 in 5 have kept a personal loan or credit card debt secret from their partner, it is vital for couples planning to buy their first home together to ensure that their respective credit status will not have a detrimental effect on getting the best mortgage deal."
The Mortgage Market Review – rules by which lenders must abide when considering mortgage applications – comes into effect in April 2014 and will see stringent affordability checks introduced to the application process. Couples buying their first home together will not only have their financial histories closely examined when applying for credit, but also their monthly income and outgoings so that lenders can be certain of their ability to repay their debts.
"A conversation about past credit agreements might not be one that couples will find easy to have, but being open and honest with one another about previous financial problems could save a good deal of heartache in the long-run," continued Neil Munroe. "For couples looking to open a shared financial account together it is important to understand that your partner's credit information will be linked to yours as long as the agreement exists. And this could not only affect the outcome of the lender's decision, but will also affect any personal financial applications made in the future."
Lenders will look at all the financial commitments someone has when new credit is applied for – and if there are joint financial agreements they are more than likely to look at the credit history of the partner too.
"Applying for a mortgage is one of the biggest financial commitments a couple will make and, for that reason, the levels of stress experienced during the process can be quite high. It's important, therefore, that there are no unexpected surprises to add to stress levels – such as past financial problems that haven't been mentioned," concluded Neil Munroe. "Much better to be upfront before the start of the application process."
Equifax is advising consumers that even one missed payment on a credit agreement could be enough to mean lenders won't grant a new mortgage and is urging potential homebuyers to review their credit report before they apply for a mortgage. This will enable them to spot any information that might need updating – such as being registered on the electoral roll – to put them in the best position to get a good deal.
The Equifax Credit Report is accessible for 30 days free simply by logging onto our website. If customers do not cancel before the end of the 30 Day Free Trial, the service will continue at £9.95 per month, giving them unlimited online access to their credit information and weekly alerts on any changes to their credit file. It also includes an online dispute facility to help them correct any errors on their credit file simply and quickly.
*1051 adults who were married or in a relationship responded to the Equifax survey, December 2011.
About Equifax
Equifax is a global leader in consumer, commercial and workforce information solutions, providing businesses of all sizes and consumers with information they can trust. We organize and assimilate data on more than 500 million consumers and 81 million businesses worldwide, and use advanced analytics and proprietary technology to create and deliver customized insights that enrich both the performance of businesses and the lives of consumers.