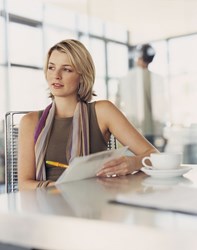 Which? were given 20 options about information that might or might not appear on credit reports or not. Only 7 people got all 20 correct
(PRWEB UK) 28 November 2013
Equifax, the online credit information provider, has welcomed new research from consumer champion, Which?, identifying consumer perceptions – and misperceptions - about the content of credit files and the role of the credit reference agencies. Over 1,000 respondents to a survey conducted by Which? were given 20 options about information that might or might not appear on credit reports or not. Only 7 people got all 20 correct, with over half of respondents mistakenly believing that credit reference agencies make lending decisions.
Neil Munroe, External Affairs Director, Equifax believes the Which? research, published in the December issue of Which? Money, highlights a number of consumer misperceptions. He welcomes the steps being taken by the consumer champion to empower people by helping them understand their credit report.
"The Which? research clearly shows that many people are confused about the role of credit reference agencies and about what information is contained in their credit report", said Neil Munroe. "Credit information plays such an important role in ensuring that consumers can access the credit they can afford. So it's vital that they understand exactly what information is included – and how it is used by lenders.
"Savvy consumers use their credit report to help them obtain the best credit deals, protect themselves from fraud and stay in control of their finances. Yet a staggering 63% of those surveyed by Which? said they have never checked their credit file. Some, mistakenly, believe that checking their credit report too often damages their credit rating. This is a myth, as the article confirms. Anyone can access their credit report as many times as they wish and we urge consumers to look at their report regularly to maintain a clear picture of their financial situation."
Over half of respondents also said they thought credit reference agencies, like Equifax, make lending decisions. As the December issue of Which? Money confirmed, the credit reference agencies simply provide the information lenders need to assess an individual's application. Each lender has different criteria for extending new credit and this may include any data they have already have on an individual if they are an existing customer.
The Eight Myths about Credit Reports – as revealed by Which? Money
1. Having a poor credit history will put you on a credit blacklist – NOT TRUE
2. Credit reference agencies decide the outcome of credit applications – NOT TRUE
3. All credit reference agencies hold the same information about you – NOT TRUE
4. Your application is more likely to be successful if you've never borrowed – NOT TRUE
5. Banks are allowed to access your credit report without your permission – NOT TRUE
6. Checking your credit report too frequently will damage your credit rating – NOT TRUE
7. If you miss a payment, this stays on your credit report for ever – NOT TRUE
8. Your credit rating is affected by the finances of those you live with – NOT TRUE
What's in your credit report?
What's in:
Name, address, date of birth
Whether or not you are on the electoral roll at your current address
How much you currently owe lenders
Late or missed payments on existing or past credit accounts
Any county court judgments made against you
Overdraft balance
Whether you have been declared bankrupt
What's not:
Parking or driving fines
Amount of money in your current account
Whether you are in council tax arrears and by how much
Your salary
Savings accounts
Student loans
Criminal record
Medical history
"The Which? survey has identified some of the misperceptions that are stopping people from fully understanding their credit information and how it can help them obtain the credit they can afford" concluded Neil Munroe. "We continually strive to educate consumers and welcome the Which? research, as it helps to debunk the myths and empowers people, when it comes to managing their finances."
Anyone can obtain a one-off copy of their statutory credit report from Equifax for just £2 simply by logging on to our website. Alternatively they can sign up to get a copy of their Equifax Credit Report for 30 days free. If customers do not cancel before the end of the 30 Day Free Trial, the service will continue at £9.95 per month, giving them unlimited online access to their credit information and weekly alerts on any changes to their credit file.
About Equifax
Equifax is a global leader in consumer, commercial and workforce information solutions that provide businesses of all sizes and consumers with insight and information they can trust. Equifax organizes and assimilates data on more than 600 million consumers and 81 million businesses worldwide. The company's significant investments in differentiated data, its expertise in advanced analytics to explore and develop new multi-source data solutions, and its leading-edge proprietary technology enable it to create and deliver unparalleled customized insights that enrich both the performance of businesses and the lives of consumers.