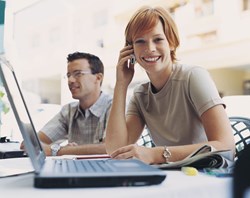 Reports released this week suggest that more than two thousand applications, potentially worth £365m in mortgages, have been received for the 'Help to Buy' scheme
(PRWEB UK) 13 November 2013
As two major lenders report a strong uptake in the first months of the Government's Help to Buy scheme, which is helping home buyers with small deposits to get onto the property ladder, leading online credit information provider, Equifax, is offering useful advice on the credit information that is used as part of the application process.
"Reports released this week suggest that more than two thousand applications, potentially worth £365m in mortgages, have been received for the 'Help to Buy' scheme", said Neil Munroe, External Affairs Director, Equifax. "To qualify for the scheme, applicants need a good credit history to secure a mortgage with a 5% deposit, but we know that some homebuyers, especially first time buyers who haven't applied for a mortgage before, may not be clear about the role of credit information in the process. That's why we've created our Top Ten Tips on making sure an applicant's credit file will give them the best chance of success.
"The banks offering the 'Help to Buy' scheme will conduct affordability checks to ensure that even if there is an interest rate rise in the future, the homeowner's income will cover repayments. To ensure these credit checks help support the application, it's important an individual's credit information is completely up to date – giving them the best chance of getting a good mortgage deal.
"We urge potential homebuyers to review their credit report before they apply. Then at least they can spot any information that might need updating – such as being registered on the electoral roll – to put them in the best position to get a good deal."
*Research conducted by Savills, October 2013
EQUIFAX TOP TIPS TO IMPROVE YOUR CREDIT SCORE
1. Do you have a credit history?
Lenders look at all your credit information to make a case-by-case decision on your application. If you already have a credit history, including credit cards, loans or accounts and contracts, the lender can look at your credit report to decide whether to approve your application. It's worth establishing a credit history by applying for a credit or store card and paying it off in full at the end of the month.
2. How to get the best rates
Your credit history won't only help you secure a mortgage; it may also help you get the best rates. If your credit history isn't as good as it could be e.g. you've got some late or missed payments on a credit card, lenders may offer you something on a higher rate. This will cost you more in the long-term. So it's worth looking at ways to improve your credit report.
3. Check your credit report
Apply for a copy of your credit report to gain an overview of your financial commitments and see exactly what the lender sees.
4. The right to explain
If there's a mistake on your credit report, contact the credit reference agency to get it corrected. You can also add a notice of correction to explain any missed payments as a result of life changes, such as loosing your job or divorce. The lender has to read this when considering an application.
5. Are you registered?
The electoral roll is used by many companies for identity verification purposes in order to combat identity fraud. It is vital, therefore, that you are registered on the electoral roll at your current address. And if you believe the address is not properly presented, you can ask the credit reference agency to take this up with the local authority.
6. Some events stay on your credit report
If you are declared bankrupt or take out an IVA, it will be shown on your credit file for six years and could impact your ability to gain access to credit during that period. If you fall into this bracket, get professional advice before applying for a mortgage.
7. County Court Judgments (CCJ)
If you've had a CCJ and it is now settled make sure the settlement is recorded on your credit file. If not contact the court to get confirmation details and inform the credit reference agencies.
8. Stop Applying
If you have been refused credit, obtain a copy of your credit report. But DO NOT carry on applying elsewhere. Each credit application search by a lender will leave a "footprint" on your credit report. Too many searches in a short space of time can be perceived by lenders as you may be over-stretching yourself financially and could therefore affect your ability to get credit.
9. Avoid a high balance
Avoid carrying a balance on your credit cards that is more than 30% of your credit limit. Lenders may view this as a sign of you having too much credit already and that you therefore may not be able to keep up with any new repayments.
10. Close it Down
Make sure any accounts you don't need or use are closed. Lenders are paying more attention to the total amount of credit available to an individual and whilst you may not be using them, these accounts could affect your ability to get credit.