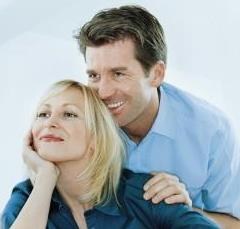 If you have a joint financial agreement with a partner, then their credit information will be linked to yours for as long as that agreement exists
London, UK (PRWEB UK) 29 July 2013
According to the latest research* from Equifax, the leading online credit information provider, consumers are more likely to have a joint mortgage with a partner or spouse than have a mortgage on their own. 61% of respondents are already in a joint mortgage and over 50% (56%) who do not currently have a mortgage, are planning to buy with a partner or spouse.
As Neil Munroe, External Affairs Director, Equifax explains, the prevalence of joint purchasers highlights the importance of home buyers being fully aware of their partner's financial situation before entering a joint agreement.
"It is vital that anyone planning to apply for a mortgage with a partner, has discussed their financial status before entering this agreement. If you have a joint financial agreement with a partner, then their credit information will be linked to yours for as long as that agreement exists.
"Although it is positive that over half of people who do not have a mortgage (54%) say they know their partner has a good credit rating, it is crucial that this is confirmed by each partner checking their credit report – and perhaps even sharing it with each other. Lenders look at all the financial commitments someone has when new credit is applied for – and if there are joint financial agreements they are more than likely to look at the credit history of the partner too."
The Equifax research revealed a high level of awareness amongst home buyers of the importance of their credit information, with 71% of those who had applied for a mortgage in the last year saying they obtained a copy of their credit report before shopping around for a good deal. And this appeared to help in their applications with the same percentage saying they only made one application to secure the funding.
The research also provides an insight into current consumer mortgage spending habits. More than half (55%) of those who responded to the survey said that they are not currently planning to over-pay on their agreement even though interest rates are low. And, illustrating the value of the government's Mortgage Guarantee scheme due to come into place next year, the main reason that individuals currently do not have a mortgage was that they cannot afford the deposit.
"Our research has given a big insight into individuals' attitudes towards mortgages and spending" continued Neil Munroe. "In particular, it was interesting to see that three quarters of respondents (75%) are not getting financial help from their parents or family members towards their property purchase. With no one else to rely on for their funding it is therefore even more crucial that individuals check their own credit report before embarking on the application process. And if they are taking out a joint agreement, it's worth talking to their partner about their financial status, so that they can understand exactly how a lender will view their combined application."
The Equifax Credit Report is accessible for 30 days free simply by logging onto http://www.equifax.co.uk. If customers do not cancel before the end of the 30 Day Free Trial, the service will continue at £9.95 per month, giving them unlimited online access to their credit information and weekly alerts on any changes to their credit file. It also includes an online dispute facility to help them correct any errors on their credit file simply and quickly.
The Equifax app is available free from the Apple iTunes Store on iPhone and iPad and from Google Play for Androids.
*Equifax House Buying Survey- conducted June 2013 - 851 respondents. 434 people have a mortgage/416 do not have a mortgage
About Equifax
Equifax is a global leader in consumer, commercial and workforce information solutions, providing businesses of all sizes and consumers with information they can trust. We organize and assimilate data on more than 500 million consumers and 81 million businesses worldwide, and use advanced analytics and proprietary technology to create and deliver customized insights that enrich both the performance of businesses and the lives of consumers.