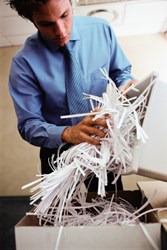 The online guide advises consumers to apply for a copy of their credit report if they think they are a victim of fraud
(PRWEB UK) 2 December 2013
Equifax, the online credit information provider, welcomes a new ID theft guide published by the Information Commissioner's Office (ICO) on its website - offering consumers advice on how to avoid becoming a victim. The online guide advises consumers to apply for a copy of their credit report if they think they are a victim of fraud.
The ICO guide to identity theft offers consumers practical advice and links to where they can find help if they become a victim of fraud. The guide also includes a check list of possible signs that they have already become a victim, such as unauthorised items on bank and credit card statements, lost documents and credit refusal if they believe they have a good credit rating.
"ID fraud is a very real threat to household budgets," warned Neil Munroe, External Affairs Director, Equifax. "Yet we think people still don't realise how easy it can be for fraudsters to open accounts in their name, with just a few pieces of information. One bag or wallet can offer thieves everything they need.
"The ICO guide is a useful source of vital information, including the importance of applying for a copy of your credit report to identify instances of fraud. We urge consumers to look after their personal information as carefully as they take care of their money and other valuables.
"Prevention is better than cure, but for anyone who is a victim of fraud, looking at their credit report is vital to help them stop ID thieves in their tracks."
The Equifax £2 statutory credit report can be obtained by logging onto our website.
EQUIFAX'S TOP TIPS TO AVOID ID THEFT

Securely bin those receipts: Don't carry lots of receipts in wallets, purses and bags, as this can offer fraudsters some of the information they need. And make sure if you are binning them that you shred them first!
Watch your wallet: Handbag and wallet thieves want your credit cards and personal documents, not your cash, so keep your belongings close.
Leave home without your cards: Only carry the cards you need to limit the damage if you are a victim of theft.
Don't carry personal documents: Passports, statements and other personal documents are top of a fraudster's Christmas wish list. Leave them at home.
Be smart with your smartphone: Protect your phone with a password to secure all the personal information it contains.
About Equifax
Equifax is a global leader in consumer, commercial and workforce information solutions that provide businesses of all sizes and consumers with insight and information they can trust. Equifax organizes and assimilates data on more than 600 million consumers and 81 million businesses worldwide. The company's significant investments in differentiated data, its expertise in advanced analytics to explore and develop new multi-source data solutions, and its leading-edge proprietary technology enable it to create and deliver unparalleled customized insights that enrich both the performance of businesses and the lives of consumers.