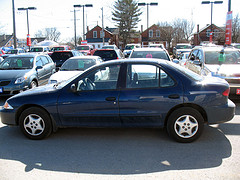 The full policies that are being quoted through our website are separate from add-on types of protection that some companies offer with a liability plan
Midland, TX (PRWEB) June 30, 2015
The average American vehicle insurance policy does not extend coverage to personal items or upgrades to a vehicle during the policy period. The Quotes Pros company is now making it possible for motorists to quote equipment coverage insurance in most U.S. states online at http://quotespros.com/auto-insurance.html.
The providers that are now supplying the quotations for coverage are able to provide protection for new paint jobs, upgrades or personal items that are held inside of a vehicle that are damaged during an accident. Auto owners will have the option to pursue a quotation for a short or a long-term coverage plan.
"The full policies that are being quoted through our website are separate from add-on types of protection that some companies offer with a liability plan," said a Quotes Pros source.
The car insurance prices that are now available to explore through the QuotesPros.com website related to equipment protection are divided into liability or full coverage plans. Consumers can now use their own zip code to find applicable coverage for nearly any motor vehicle brand.
"Our website now makes it possible to receive price quotations any day of the week from our ever-changing list of insurers," said the source.
The Quotes Pros company is now working on adding more personal policies for consumers to explore this year. Aside from the various automotive policies available, the company is getting ready to branch out into medical and dental plans. Consumers will be able to continue searching by zip code to explore all available rates from North American insurers in the search system.
About QuotesPros.com
The QuotesPros.com company has expanded its no cost service nationwide in the United States this year. Consumers can now search top insurers quoting different coverage plans on the web. The QuotesPros.com company has integrated a searchable database tool that allows accurate research by zip code instead of requiring personal information from consumers.