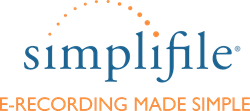 E-Recording is a convenient, cost-saving option for both the county and for our customers. It's just a win-win deal for everybody...To me that's probably the greatest thing about it."
CRAWFORD COUNTY, Kan. (PRWEB) December 13, 2013
The register of deeds' office in Crawford County, Kan., has initiated electronic recording (e-recording) with Simplifile, the nation's largest e-recording service provider, making it possible for customers to submit documents electronically for recording.
"E-Recording is a convenient, cost-saving option for both the county and for our customers. It's just a win-win deal for everybody," said Crawford County Register of Deeds Tom Sighel. "Instead of mailing documents, customers can send us their documents electronically, we can look them over, and we can tell them right then if there are any errors. Then, they can quickly send it back to us without having to use the mail. It just makes it easier and a lot quicker. To me that's probably the greatest thing about it."
Recording customers include organizations like title companies, banks, attorneys, and lien filers who submit different types of land documents to the county to be put on public record.
"It's the way the future's going," he said. "Everything is done electronically."
Sighel also acknowledged that e-recording acts as an added convenience for taxpayers and helps to reduce mailing costs and postage fees. His office currently accepts mortgage releases and assignments electronically and plans to expand e-recording for all document types later on.
"We're excited to see e-recording begin in Crawford County, and we are happy to provide a service that helps simplify the recording process for both the county and its customers," said Paul Clifford, president of Simplifile.
In addition to the cost-savings, e-recording also helps to minimize payment errors and increases document security.
Crawford County joins more than 20 additional Kansas counties that have also implemented Simplifile's e-recording service.
For more information about e-recording in Crawford County call 800-460-5657 or visit simplifile.com.
About Simplifile
Simplifile is the nation's largest and fastest-growing e-recording service provider. Simplifile supports thousands of e-recording customers including title companies, banks, attorneys, lien filers, and other organizations that create and submit documents to nearly 1,000 local, state, and federal government jurisdictions. Simplifile's electronic document services save time and the expense associated with traditional document submission methods. Simplifile is focused on building the industry's largest and easiest-to-use e-recording service for organizations of all shapes and sizes. More information about Simplifile may be found at simplifile.com or by calling 800-460-5657.
"Simplifile" is a registered service mark of Simplifile, LC.
# # #