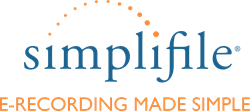 This service allows our customers to get immediate recording information, with no waiting, no checks, no mail and no need to return incorrect paperwork.
CUMBERLAND COUNTY, Maine (PRWEB) September 12, 2013
The Registry of Deeds in Cumberland County, Maine, is now processing electronic deeds submitted for recording through e-recording vendor Simplifile, enabling customers to more quickly and cost-effectively record their documents with the county.
"Cumberland County is pleased to be offering our customers, the taxpayers of the county and others, the opportunity to use e-recording in our Register of Deeds office," said Peter Crichton, Cumberland County Manager. "This service allows our customers to get immediate recording information, with no waiting, no checks, no mail and no need to return incorrect paperwork."
Cumberland is the largest county by population in Maine and is the tenth county to implement Simplifile's e-recording service in the state.
Crichton added, "Our customers have requested this service, and once again, we are able to lead the field in providing this very efficient deeds filing system electronically. Not only is this a service to our customers, it is also a tax savings by allowing our staff to be more efficient with less mail to handle, allowing them the opportunity for more accurate and immediate service."
With Simplifile's service, customers will be able to scan their documents, upload and submit them securely via the Internet through Simplifile within minutes, as opposed to waiting a few days or travelling to the registry to deliver the documents in person.
"The process is very simple and much less time-consuming than using the mail or courier service to record documents," said Paul Clifford, president of Simplifile. "We are excited to open our second e-recording county in Maine and provide them with the best recording technology."
Title companies, banks, attorneys, real estate professionals, and other organizations who submit and record land documents will find that e-recording also helps to eliminate payment errors and rejected documents.
"We look forward to this relationship with Simplifile and all it will do for our citizens when working with the Register of Deeds," said Crichton.
Simplifile also offers free training to those who are interested in learning more about the e-recording service as well as 24/7 customer support.
For more information about e-recording in Cumberland County, call 800-460-5657 or visit simplifile.com.
About Simplifile
Simplifile is the nation's largest and fastest-growing e-recording service provider. Simplifile supports thousands of e-recording customers including title companies, banks, attorneys, lien filers, and other organizations that create and submit documents to more than 950 local, state, and federal government jurisdictions. Simplifile's electronic document services save time and the expense associated with traditional document submission methods. Simplifile is focused on building the industry's largest and easiest-to-use e-recording service for organizations of all shapes and sizes. More information about Simplifile may be found at simplifile.com or by calling 800-460-5657.
"Simplifile" is a registered service mark of Simplifile, LC.
# # #