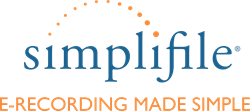 E-recording will save time and money; documents that would normally take five days to receive will now be reviewed and recorded within minutes.
BELTRAMI COUNTY, Minn. (PRWEB) May 08, 2014
Beltrami County has started recording documents electronically through Simplifile, the nation's largest electronic recording (e-recording) service, providing recording customers with a faster, more efficient document recording technology.
"Beltrami County is excited about utilizing this new service. We wanted to be more efficient and keep up with technology to ensure our customers' documents are recorded faster than they were in the past," said Beltrami County Recorder Charlene Sturk. "E-recording will save time and money; documents that would normally take five days to receive will now be reviewed and recorded within minutes. Also, if a document needs to be rejected for any reason, it will be returned and corrected faster by e-recording."
With e-recording, instead of having to mail or travel to the recorder's office to deliver the original paper documents for recording, customers such as title companies, banks, attorneys, and others will be able to quickly scan or upload and send the documents securely via the Internet using Simplifile's web-based service.
"Both the county and its customers will be able to cut down on paper, postage, check-writing, and mailing expenses and it's more convenient for everyone involved in the overall recording process," said Paul Clifford, president of Simplifile. "We're excited to be working with Beltrami County and helping provide customers with a simple, cost-effective solution for document recording."
With 71 percent of Minnesota's counties now offering Simplifile's service to customers, e-recording has quickly become the standard for document recording in the state of Minnesota and throughout the country.
"Simplifile has been great to work with and they showed us how easy it was to get started e-recording," Sturk added.
Beltrami County is the 62nd Minnesota recording jurisdiction to make e-recording available and is currently accepting all abstract document types.
For more information about e-recording in Beltrami County, call 800-460-5657 or visit simplifile.com.
About Simplifile
Simplifile is the nation's largest and fastest-growing e-recording service provider. Simplifile supports thousands of e-recording customers including title companies, banks, attorneys, lien filers, and other organizations that create and submit documents to more than 1,060 local, state, and federal government jurisdictions. Simplifile's electronic document services save time and the expenses associated with traditional document submission methods. Simplifile is focused on building the industry's largest and easiest-to-use e-recording service for organizations of all sizes. More information about Simplifile may be found at simplifile.com or by calling 800-460-5657.
# # #