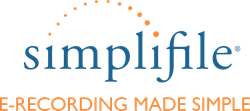 [E-Recording] is a very simple process. It cuts down on turnaround time and saves vendors postal money.
JENNINGS COUNTY, Ind. (PRWEB) August 13, 2013
The recorder of deeds office in Jennings County, Ind., has made electronic recording (e-recording) of land documents available through Simplifile, the nation's largest and leading e-recording service provider.
"[E-Recording] is a very simple process," said Jennings County Recorder of Deeds Lisa Jines-Plessinger. "It cuts down on turnaround time and saves vendors postal money."
The county is currently accepting electronic submissions including mortgages, mortgage releases, and affidavits.
"We look forward working with the Jennings County recording office and their customers, helping to simplify and expedite the overall recording workflow," said Paul Clifford, president of Simplifile.
The availability of e-recording will ultimately enable both local and national submitters to send documents to Jennings County online instead of by mail or courier service.
Jennings County joins 28 additional Indiana counties that have also implemented Simplifile's e-recording service to send and receive public land documents via the Internet.
Simplifile provides free training and information to help new and interested users start e-recording. Call 800-460-5657 or visit simplifile.com for more information.
About Simplifile
Simplifile is the nation's largest and fastest-growing e-recording service. Simplifile supports thousands of e-recording customers including title companies, banks, attorneys, lien filers, and other organizations that create and submit documents to more than 900 local, state, and federal government jurisdictions. Simplifile's electronic document services save time and the expense associated with traditional document submission methods. Simplifile is focused on building the industry's largest and easiest-to-use e-recording service for organizations of all shapes and sizes. More information about Simplifile may be found at simplifile.com or by calling 800-460-5657.
"Simplifile" is a registered service mark of Simplifile, LC.
# # #