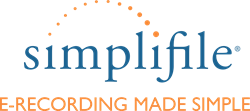 E-Recording is a great benefit to our customers because of the convenience of being able to record documents from anywhere at any time.
Pettis County, Mo. (PRWEB) December 30, 2013
The recorder of deeds office in Pettis County has started e-recording with Simplifile, the nation's largest e-recording service provider, offering customers who record documents a faster, more convenient online submission option.
"E-Recording is a great benefit to our customers because of the convenience of being able to record documents from anywhere at any time," said Pettis County Recorder of Deeds Barbara Clevenger. "Since I took office, it has been my focus to make useful technology available. Our customers will always have a choice of coming into our office or mailing documents to us; now they have a third option – e-recording."
According to Clevenger, e-recording will also help to make better use of staff time and interacting with their office more convenient for many businesses and individuals.
Instead of using the mail or a courier service, document submitters will be able to log in to Simplifile's service online and send the electronic versions of their original documents for recording to Pettis County in real time. In minutes, the documents are reviewed, stamped, recorded and returned back to the submitter from the county, making e-recording the fastest, most efficient way to record time-sensitive documents.
Document submitters include banks, attorneys, title companies, lien filers, and others who submit documents like deeds and mortgages for public recording.
E-Recording customers benefit from fewer rejections, fewer payment errors, and less paper waste and money spent on recording costs overall.
Pettis County joins 46 other Missouri e-recording counties and hundreds of recording jurisdictions nationwide that e-record with Simplifile.
For more information about e-recording in Pettis County call 800-460-5657 or visit simplifile.com.
About Simplifile
Simplifile is the nation's largest and fastest-growing e-recording service provider. Simplifile supports thousands of e-recording customers including title companies, banks, attorneys, lien filers, and other organizations that create and submit documents to nearly 1,000 local, state, and federal government jurisdictions. Simplifile's electronic document services save time and the expense associated with traditional document submission methods. Simplifile is focused on building the industry's largest and easiest-to-use e-recording service for organizations of all shapes and sizes. More information about Simplifile may be found at simplifile.com or by calling 800-460-5657.
"Simplifile" is a registered service mark of Simplifile, LC.