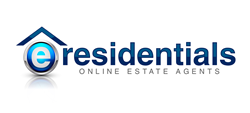 (PRWEB) March 29, 2014
The online estate agents E-Residentials has announced two new conveyancing packages for those buying and selling in the UK property market. E-Residentials have been successfully operating as a traditional offline and online estate agents in the UK for some time now, but they have recently expanded their focus to concentrate more on conveyancing. As conveyancing is an essential part of the home buying and selling process, with both parties required to take part in the process, many of the property deals being concluded by E-Residentials required the firm to carry out this service.
"With each deal we closed, it became increasingly clear that many of our clients were happy to let us handle the conveyancing, rather than seeking the services of a third party, such as a solicitor," the manager of E-Residentials revealed. "As we realised this, and gained more experience in carrying out this service, we decided we should offer a separate conveyancing service to those buying and selling their properties in the UK," he continued.
The new packages were recently published on the website, each with their own conveyancing fees and set of features. The packages were drawn up after many years of providing the service as part of their larger home buying and selling service. "As we'd carried out conveyancing many times in the past, we knew exactly which features to include in our packages," the head agent at E-Residentials explained. "There were two main sets of features that appealed to our clients, and this lead us to create just two packages," he continued.
With two packages now available, each with their own list of features and conveyancing fees, clients can now choose the option which best meets their needs and budget. While the less expensive package A contains enough elements to complete the process, for those looking for a higher set of features, the more expensive package B is the preferred option. "We wanted to give our clients a choice, without overwhelming them so we decided two packages was enough," the marketing manager at the agency revealed. "With our entry level package, our clients can get this task ticked off their to do list, while with the more advanced package, we can do a bit extra on their behalf to help them get a better level of service and take some of the work involved in the process off their hands," he went on to explain.
Although the new packages were only recently launched, it seems they have the potential to become a popular part of the E-Residentials portfolio. "We've already had a good response from our clients, with many taking us up on our new packages," one of the estate agents at the firm explained. "With the options now live on the website, many clients are finding us online and then contacting us directly to book this service," he continued.
As the property market in the UK looks set to see an increase in activity in the rest of 2014 and beyond, and with conveyancing being an integral part of the home buying and selling process, it seems that the future is bright for the E-Residentials team and their new conveyancing service.