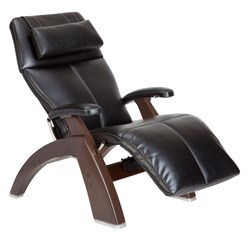 Los Gatos, CA (PRWEB) August 16, 2013
We've Got Your Back is pleased to team up with The Human Touch to offer the season's best promotion for everyone's favorite chair.
Every customer who purchases a Human Touch Perfect Chair during the month of August will be eligible to upgrade from the standard rawhide to luxurious leather at no additional charge. The promotional value for this one-time offer is $300.
We've Got Your Back, based in Los Gatos has introduced the Human Touch Perfect Chair to hundreds of customers who suffer from lower back discomfort. After using the chair for a brief period, most of them find quality relief. The chair is made of fine leather, and complements any room's décor.
The Human Touch Perfect Chair is one of the most popular products they sell for its attractive design and total comfort. This limited promotion is valid only on PC-410, PC-500 and PC-510 models only. It will run from August to September 17.
For more information on the numerous product offering We've Got Your Back has in its inventory, please visit their website at http://www.back2active-bayarea.com/.
About the company:
We've Got Your Back is a women-owned business that delivers best-in-class products and services in ergonomic office accessories and seating, fitness gear and comfort solutions. Its goal is to provide education, information and products that ultimately eliminate the root cause of back pain and neck pain. The showroom in Los Gatos was designed to serve the community with educational programs, fitness training and product demonstrations.
We've Got Your Back offers its products and solutions to support the home office, telecommuter or the office workstation with training, chair fittings, ergonomic assessments and lifestyle support programs. Products include ergonomic seating, zero gravity chairs, neck pillows, massage chairs, sit-to-stand desks, doctor-recommended pillows and more.