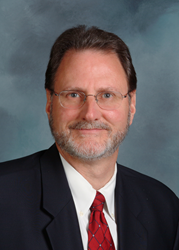 Lorman is pleased to offer a 20% discount off the fee of this seminar. Mention discount code B3298658.
Woodbridge, NJ (PRWEB) August 29, 2014
Wilentz, Goldman & Spitzer is pleased to announce that Eric Marcy of the firm's Criminal/Civil Rights/Class Action Law Teams will be speaking at a seminar entitled "Police Liability in New Jersey" on Wednesday, October 8th from 9:00 am to 4:30 pm. The seminar will be held at the Best Western Fairfield Executive Inn at 216-234 Route 46 East, Fairfield, NJ 07004.
The seminar is designed for attorneys, law enforcement officials, city and county administrators, risk managers and government officials involved in setting policy. Seminar attendees will learn the skills needed to handle every police liability challenge one could face. In addition, attendees will:

Learn about Civil Right liability under 42 U.S.C. § 1983
Understand the subtleties and differences of federal and state constitutional claims
Review immunities and defenses under federal and state law
Gain a better understanding of ministerial responsibilities for conducting internal investigations under the recently amended New Jersey Attorney General Guidelines
Learn how internal affairs investigations impact allegations of pattern and practice cases
This program has been approved by the Board on Continuing Legal Education of the Supreme Court of New Jersey for 7.2 hours of total CLE credit (1.0 qualify as hours of credit for ethics/professional responsibility); New York Continuing Legal Education Board for up to a maximum of 7.0 credit hours (6.00 credit hours may be applied toward the Areas of Professional Practice requirement and 1.00 credit hour may be applied toward the Ethics and Professionalism requirement); Pennsylvania Continuing Legal Education Board for 6.0 hours including 5.50 hours of substantive law, practice and procedure CLE credit and 0.50 hour of ethics, professionalism or substance abuse CLE credit.
To attend, register online at http://www.lorman.com/ID394068 or call Lorman Education Services' Registration Department Toll Free at 1-866-352-9539. Lorman is pleased to offer a 20% discount off the fee of this seminar. Mention the discount code when registering. The Discount Code is B3298658 and the Priority Code is 15999.
Eric Marcy is a shareholder with the law firm of Wilentz, Goldman & Spitzer, P.A. and practices in class action litigation, criminal and civil litigation, federal and state civil rights litigation and administrative law. Mr. Marcy is an authorized attorney under the New Jersey State PBA Legal Protection Plan, representing law enforcement officers in administrative, civil, and criminal matters. Mr. Marcy can be contacted at 732-855-6004 or emarcy(at)wilentz(dot)com.
About Wilentz, Goldman & Spitzer P.A.
Founded in 1919 by David T. Wilentz, the New Jersey-based law firm is committed to its clients and the legal profession, and has been at the forefront of numerous landmark cases and precedent-setting decisions. Wilentz has a diverse practice, serving both individuals and businesses with their legal needs. The firm offers legal services throughout the New York Metropolitan area and Pennsylvania with offices in Woodbridge and Eatontown, New Jersey, New York City, and Philadelphia. For more information about Wilentz, Goldman & Spitzer, please visit http://www.wilentz.com.
Wilentz, Goldman & Spitzer is celebrating its 95th anniversary in 2014. The firm is privileged to serve clients for more than nine decades and looks forward to continued success in the years ahead.