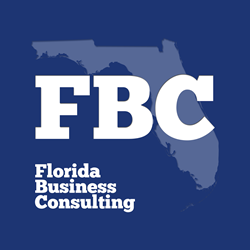 We have great strength and our diversity gives us the ability to represent a range of clients in different industries
(PRWEB) July 06, 2016
Eric Martin was invited to the dinner as a thank you for the results that Florida Business Consulting have consistently delivered, exceeding targets month after month. As a result, there is now client demand for Florida Business Consulting to increase their representation and extend their market reach.
With expansion at the top of the firm's agenda for Q3, Eric Martin was elated by the prospect of extending the firm's partnership with one of the leading telecom providers in the country. "Working with a diverse client portfolio is what separates us from our competitors. We have great strength and our diversity gives us the ability to represent a range of clients in different industries and still deliver first class results," said CEO at Florida Business Consulting, Eric Martin.
Founded in Florida, Florida Business Consulting has expanded their market reach into Texas and Georgia and one of their main goals for 2016 is to break into the international market by expanding into Europe. With the backing of a telecoms giant in the US, the firm is confident that they will be able to start the ball rolling on their expansion plans.
About Florida Business Consulting: http://www.floridabusinessconsulting.net/about.html
With the extension of their telecoms project, it brings new opportunities at the firm, coinciding perfectly with a fresh influx of graduates trying to integrate themselves into the business world. The firm will be looking for the next wave of talented individuals who can help take the business to the next level. Through their management training program, Florida Business Consulting provides ambitious individuals with a structured career path from entry level to management.
"I am extremely excited by the prospect of expanding our telecoms division and the great development opportunities that it will bring. I think we have a great opportunity in Q3 to lay strong foundations which will allow us to get to the place where we are able to consider our expansion into Europe before the end of the year," said CEO at Florida Business Consulting, Eric Martin.
Established in 2011, Florida Business Consulting is a privately held marketing and sales firm based in Downtown Miami. The firm offers clients cost-effective, measurable and tailor-made marketing solutions. They consider the success of their marketing and sales strategies to be due to their commitment to understanding their clients' target audiences. The firm refuses to launch a campaign until every one of their sales representatives is aware of the needs of their target consumers and possesses the product knowledge to deliver tailor-made, effective solutions. Eric Martin was left excited about the future and is looking forward to expanding their market reach.