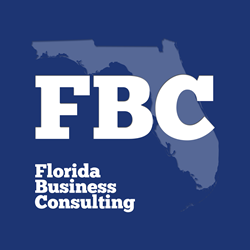 Nominated in the category for 'Business Owner of the Year', Eric Martin is thrilled to be named amongst the top sales and marketing professionals
(PRWEB) July 08, 2016
Nominated in the category for 'Business Owner of the Year', Eric Martin is thrilled to be named among the top sales and marketing professionals in the country.
The awards gala is always the stand out event in the direct marketing calendar. It is the one night of the year when sales and marketing professionals from all over the US are in the same room, and are celebrated and recognized for their achievements. The exclusive event is by invite only with a limited number of tickets. Sales and marketing experts, Florida Business Consulting have been running a competition to determine which one of their sales representatives will attend the event alongside CEO Eric Martin and his administration team.
This weekend, Florida Business Consulting will travel to New York City to attend the 2016 Black Tie Awards Gala. The event is being held at 583 Park Avenue, a magnificent venue boasting a rich history of hosting prestigious events. Built in 1923 the building was designed by renowned architectural firm Delano & Aldrich. Sales and marketing professionals from all over the US have been invited to attend the illustrious event with a number of worldwide high profile individuals in the industry flying in especially. The evening's events will begin with a champagne reception on arrival. The hour-long social gathering will give attendees the chance to build and solidify networking connections. The ceremony will see multiple awards being handed out.
About Florida Business Consulting: http://www.floridabusinessconsulting.net/about.html
CEO Eric Martin was among the award winners at the 2014 awards ceremony, picking up an award for consistency, and this year he is hoping to take home the stand out award of the evening. "It's always a great feeling to receive recognition for the work you do, especially from your peers. This nomination is a credit to not just me, but to the incredible work our administration team, Sasha (who is nominated for the "Recruiter of the Year Award") and Jovana, have done over the last twelve months," said Eric Martin, CEO at Florida Business Consulting, speaking about the award nomination.
With the event now just days away, there is a real buzz about the place and a genuine belief that Eric Martin can walk away with the "Business Owner of the Year" accolade.
Established in 2011, Florida Business Consulting is a privately owned, direct sales and marketing company based in Miami, Florida. The firm specializes in customer acquisition through in-person promotions. The firm develops management teams in order to lead their clients into new markets, cities and countries. The mission at Florida Business Consulting is to bridge the gap between the product and the consumer using the personal touch. The firm have had a phenomenal last twelve months, expanding their client portfolio, and extending their market reach, and if Eric Martin were to walk away with the award it would cap off a great year.