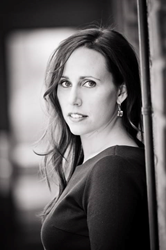 Goetzman plays a vital role in writing grants to help raise money for medical expenses. In addition to, supporting the Breeder Bill.
Minneapolis, MN (PRWEB) July 16, 2014
Erica Goetzman was once again recognized by Cargill CEO David McLennan as a Cargill Community Hero for her continued work on behalf of the well-being of dogs and cats, for a second year in a row. Erica Goetzman has been commended for her extensive efforts to raise money supporting animals of local rescues. Serving on the Board of Directors and a founding member, Goetzman plays a vital role in writing grants to help raise money for medical expenses, supports the Breeder Bill, signed into law by Governor Dayton on May 20th, 2014, and raises awareness about over-population and abuse. The Breeder Bill requires oversight of breeders and mandates many requirements to ensure the health and well-being of dogs and cats being used for breeding purposes. Each month, Minnesota euthanizes over 1000 dogs and cats to control over-population. Goetzman strongly encourages adoption and rescue to obtain a pet as opposed to purchasing through a breeder.
Erica Goetzman graduated from the University of Minnesota with a B.A., and holds a Juris Doctor (J.D.) from William Mitchell College of Law. World-traveller and tri-linguist, she is most passionate about animal welfare and providing a "new leash on life" to unfortunate dogs and cats. She was recently elected President of Pause 4 Paws for her hard work and dedication.
With limited resources available to shelters and rescues, animals become vulnerable to losing their lives as shelter space dwindles, the homeless animal population grows, and there is a lack of foster homes.
Pause 4 Paws, run entirely by volunteers, delivers food, funds, and resources directly to the rescues. They raise funds to cover medical expenses, pays for spay and neuter programs, and helps find forever homes. Their work serves hundreds of dogs every month and has reduced euthanasia rates in shelters significantly based on the networking and financial services they provide. Pause 4 Paws President Erica Goetzman is helping to pave the way to stronger Minnesota animal rights and stop the suffering.
Over-population, abuse, and neglect continue to be a huge problem in Minnesota. Financial donations and in-kind donations are always needed, daily.