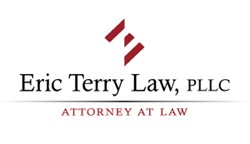 "I've accumulated a wealth of experience by acting as a briefing attorney for two federal judges and practicing for over 16 years at one of America's largest law firms, so I feel very comfortable and excited to be opening up my own law firm" - Eric Terry
San Antonio, TX (PRWEB) August 01, 2013
ET Law's business model minimizes conflicts of interest and eliminates significant and unnecessary overhead costs from being passed on to the client. At the same time, ET Law delivers consistent personal attention to each client. ET Law will never compromise its duty to serve the best interests of its clients.
"I've accumulated a wealth of experience by acting as a briefing attorney for two well respected federal judges and practicing for over 16 years at one of America's largest law firms with one of the largest and most experienced business reorganization practice groups, so I feel very comfortable and excited to be opening up my own law firm", said Eric Terry.
Eric Terry Law is located at 2161 NW Military Highway, Suite 201, San Antonio, TX 78213. The firm's contact phone number is 210.468.8274. For more information about Eric Terry and Eric Terry Law, PLLC, visit http://ericterrylaw.com/.
About Eric Terry Law, PLLC
Eric Terry has been recognized as a "Super Lawyer" in the area of bankruptcy and workouts by Texas Monthly from 2005-2013 and as one of the "Best Lawyers in America" in Bankruptcy and Creditor Debtor Rights/Insolvency and Reorganization Law, 2009-2013, Litigation - Bankruptcy, 2012-2013. To see Eric Terry's extensive Chapter 11 experience visit http://ericterrylaw.com/background---experience.html
To get the solutions that clients require, ET Law develops an understanding of the client's business to determine how the legal issues at hand will relate to the client's larger unique goals. With this type of approach, ET law delivers premier quality legal services at reasonable rates tailored to the client's situation. This approach alleviates the stress caused by legal issues so that the client can concentrate on his or her core business.
Media Contact:
Eric Terry
210-468-8274
http://www.ericterrylaw.com