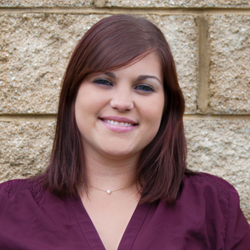 I'm super excited about joining the talented and creative team at Idea.
Plainfield, IL (PRWEB) October 17, 2014
Knowing from an early age that her passion for art would lead her into a creative career, Erin chose the graphic design field as soon as she had a choice. Erin completed her Bachelor's Degree in Graphic Design from The American Academy of Art in Chicago, IL. She honed her creative and technical skills throughout school and during her internship with Today's Chicago Woman. Upon graduation, she worked her way through the ranks of marketing production assistant to creative supervisor for an exhibit and display group company, where she worked on projects in a number of different mediums. Erin's professional design expertise will be a great asset to Idea.
Erin's move to Idea Marketing Group opens up her creative freedom and ability to translate her work to the digital marketing arena. Her experience in print media coupled with her desire to explore new mediums will add depth to Idea's creative and design department. She is looking forward to exploring new creative approaches to design and adding an innovative touch to project work.
A new mom and crafter, Erin brings her love for graphic design and creativity home with her, through decorating her house and DIY crafting. When not in design mode, she enjoys spending time with her husband Chris, and their baby daughter Grace. She also enjoys watching her favorite TV shows, including The Walking Dead and Game of Thrones.
Idea Marketing Group is a web design and marketing firm located near Chicago, IL. Since 2009, Idea strives to provide creative, unique and cutting-edge websites along with individualized goal-driven marketing. Clients choose Idea Marketing for award winning web design and marketing services from an experienced and passionate web team that helps grow businesses and excel non-profit causes. To learn more about Erin and Idea Marketing, visit http://www.ideamktg.com or call 312.834.7001.