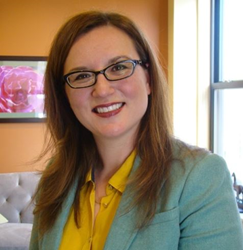 Oakland, CA (PRWEB) March 24, 2017
On June 9, 2017, Cassie Springer Ayeni will present on two panels at the Advanced ERISA Benefit Claims Litigation seminar in Chicago, Illinois. She will present on:
Filing Benefit Claims—Responding to Participants and Creating the Administrative Record
The majority of cases litigated under ERISA involve claims for long-term disability benefits. This session will address the first steps in filing and responding to long term disability administrative claims, including transitioning from work, gathering medical records and job descriptions, the procedures for filing claims, and handling the interaction with other laws or benefits such as COBRA, state disability or SSDI /SDI.
Benefits Administration—Issues Unique to Long-Term Disability Claims
Benefits administration raises a host of issues for participants, plans and insurers, including the handling of offsets, requirements surrounding SSDI benefits, own occupation versus any occupation disability definitions, definitions of covered disabilities, mental health limitations, return to work provisions, retraining provisions and partial employment provisions. This program will address both the law governing these provisions and the practical concerns in addressing these provisions.
Ms. Springer Ayeni runs the Oakland and San Jose-based law firm Springer Ayeni, A Professional Law Corporation, and has developed expertise in the area of ERISA disability applications, appeals, and litigation for the past 15 years. Ms. Springer Ayeni represents individuals in disability claims stemming from a variety of disabling conditions such as HIV/AIDS, Parkinson's Disease, cancer, dementia, musculoskeletal problems (neck/back/thoracic pain), migraines, and others. Her clientele consists of attorneys, physicians, computer programmers, human resources professionals, nurses, managers, CFOs, and CEOs. Ms. Springer Ayeni has advanced claims against all major insurance carriers, including Cigna/LINA, Unum, MetLife, Hartford, Sun Life, Liberty, Reliance, and Standard Insurance Company.
For further information, go to http://www.benefitslaw.com