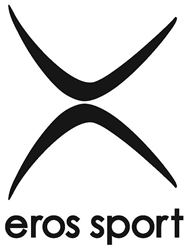 Eros Sport Core Vibe shorts are designed in California and manufactured in the USA.
Laguna Niguel, CA (PRWEB) July 30, 2014
Premium Athletic Apparel Brand, Eros Sport announces the release of its new line of "Core Vibe" men's athletic shorts. Core Vibe athletic shorts are best for Bikram hot yoga practice, pilates, running, boxing and dance. In addition, Eros Core Vibe shorts can be used for any athletic activity. Eros Sport Core Vibe shorts come in two lengths, short and mid thigh. The design of the Core Vibe shorts is fashion forward with clean lines and blue contrast stitching. Eros Core Vibe shorts feature an arch panel on the back to give the design an edge and are available in black or charcoal.
Eros Sport's focus is on quality. Eros Sport Core Vibe shorts are designed in California and manufactured in the USA. Eros Sport designers understand the unique requirements of men's fitness apparel because they themselves are men. All Eros Sport products are made with high quality breathable fabric that keep workouts cooler and dryer. The new line of shorts have enough stretch in the fabric to allow for any position or range of motion during exercise. Eros Sport Core Vibe shorts are designed to have a slim fit to keep all of the wearer in place during active workouts. The test market reported that the shorts are so comfortable that they feel like a custom fit.
About Eros Sport
Eros Sport is a premium athletic apparel brand focusing on the unique needs of men. Every Eros Sport product is designed by men for men. Quality, breathable fabrics are used for cooler, more comfortable workouts. Eros Sport designs are fashion forward with clean, sleek lines. Contrast stitching is used to give a subtle pop of color. Workouts are better when you feel that you look good. Eros will be adding more styles every few months. Visit http://www.erossport.com to see the whole collection.
Register for Eros Sport newsletter at https://2cc1b4.campgn5.com/Eros-Sport-Newsletter-Signup.