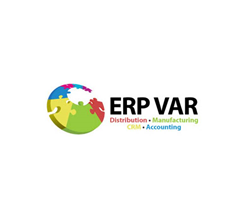 ERPVAR.com is exactly the right service for the ERP market at the exact right time. Most ERP consultants are so busy providing excellent products and services they have little time to market their own companies, said Lynn K. Berman
Dana Point, CA (PRWEB) July 22, 2014
ERPVAR.com, an expert ERP consultant directory, expert resource center and the world's leader in ERP consultant networking today announced the addition of industry professional Lynn K. Berman as Business Strategist. Berman will be responsible for implementing SugarCRM and integrations between HubSpot, SugarCRM and QuickBooks. Lynn's other responsibilities include directing the executive management team, operations and the sales and marketing team. The Managing Partners of ERPVAR.com, Adrian Montgomery and Kathy Graham recognized the growing popularity of ERPVAR.com demanded a fresh look by someone of Lynn's caliber and expertise.
"We are very excited to bring greater value to our ERP consultant members with the contributions Lynn K. Berman will bring to our ERPVAR.com community," said Adrian Montgomery Managing Partner ERPVAR.com.
Berman has nearly 30 years of extensive experience in the ERP software industry, specializing in ERP, CRM sales and implementations. Lynn K. Berman is the founder of SWK Technologies, Inc. a leading Sage Software ERP reseller with more than 2,000 customers nationwide. Berman's previous experience and leadership in organizations like ITA and SWK will be a great asset to help ERPVAR.com continue as a leader in helping educate and connect ERP customers with ERP solutions and ERP consultants.
"I am so honored that these two extraordinarily talented women, Adrian and Kathy, have invited me into their company to help them grow. It is my way of giving back to the community that so graciously welcomed me into its midst almost 30 years ago," said Lynn K. Berman
Lynn K. Berman will be attending Sage Summit with ERPVAR.com, July 27- July 31, 2014 at the Mandalay Bay in Las Vegas, NV.
About ERPVAR.com
Established in 2012 and headquartered in Orange County, CA, ERP VAR represents the collective expertise of Sage 50 (formerly Peachtree), Sage 100 ERP (formerly MAS90 and MAS 200), Sage 500 ERP (formerly MAS 500), Sage ERP X3, Epicor, Microsoft Dynamics GP, Microsoft Dynamics SL, Microsoft Dynamics AX, Microsoft Dynamics NAV, Microsoft Dynamics CRM, NetSuite, Intacct, Infor, Acumatica and QuickBooks Enterprise third party developers combined with the expertise of local implementation ERP consultants. These local ERP consultants provide end users with a thorough needs analysis to determine which ERP software functionality is required to address their unique needs. If a business process assessment is required, the local channel partner is enlisted to provide a comprehensive examination with end user company departments to insure the correct ERP software is selected implemented and the staff is properly trained. For more information, please visit http://www.erpvar.com.