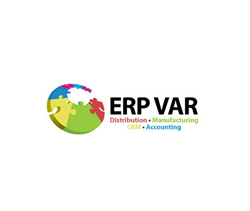 We are excited to introduce our partnership with Complete Programmed Accounting, Inc. Rusch is instrumental in adding SYSPRO ERP and TRAVERSE ERP on the ERPVAR.com map. Kathy Graham at ERPVAR
Dana Point, CA (PRWEB) September 12, 2014
ERPVAR.com, a CRM and ERP consultant network comprised of Acumatica, Epicor, Infor, Intacct, Intuit, Microsoft Dynamics, NetSuite,and SAP Business One value-added-resellers (VARs) is pleased to announce a partnership with Complete Programmed Accounting, experts with over 20 years CRM and ERP implementation and integration experience. This partnership introduces ERP and CRM customers to SYSPRO ERP, TRAVERSE ERP, SYSPRO CRM and TRAVERSE CRM as additional ERP and CRM solutions on the ERPVAR.com website.
Complete Programmed Accounting, Inc. based in Indianapolis, Indiana, adds their CRM and ERP expertise representing SYSPRO ERP, TRAVERSE ERP, SYSPRO CRM and TRAVERSE CRM to the growing number of ERP consultants working with ERPVAR.com. This expands the ERP portfolio to educate and train prospects looking for CRM and ERP solutions. Customer Relationship Management (CRM) and Enterprise Resource Planning (ERP) software are designed to help manufacturing and distribution entities manage the key components of the businesses, including accounting, purchasing, manufacturing, distribution, supply chains, inventory management, among other business process and specialized industries. Complete Programmed Accounting implements CRM and ERP-based solutions to mid-market manufacturers and distributors in a variety of industries.
Richard Rusch, president of Complete Programmed Accounting (CPA), founded the company in 1992 with the following mission statement: "The ability to take advantage of the power of timely information lies in the successful implementation of complete, appropriately configured and properly installed financial and management computer systems. Complete Programmed Accounting will endeavor to be the first choice of businesses by providing the best in proven & available hardware, software, training and support in today's evolving computer environment."
Rusch, who holds degrees in Accounting and Computer Science, began his career with PriceWaterhouseCoopers. Having worked with a variety of companies in the manufacturing, distribution, and services industry, Rusch worked for another Indianapolis based ERP implementer for several years before establishing Complete Programmed Accounting. Rusch now wants to apply the entirety of his expertise to train and educate prospects with regard to SYSPRO ERP, SYSPRO CRM, TRAVERSE ERP, TRAVERSE CRM, Kaspersky Lab Security, and Trend Micro Security solutions.
Rusch explains the decision to partner with ERPVAR: "One of my company's 'diamond points of excellence' is 'tools,' and ERPVAR provides an invaluable service to not only resellers, but to the prospects potentially looking at ERP systems for the first time and need expert help to properly educate themselves on the best solution to their needs."
About Complete Programmed Accounting
The diamonds in the Complete Programmed Accounting logo represent the trilateral partnership between Complete Programmed Accounting, the software supplier and the customer. The four points on each diamond establishes "points of excellence," in Training, Support, Commitment, & Tools, which Rusch explains are much needed to compete in today's environment.
Contact Completed Programmed Accounting at: (317) 290-8702. Email: rrusch(at)cpa-inc(dot)com
The Complete Programmed Accounting Web site is located at: http://www.cpa-inc.com
Follow Complete Programmed Accounting, Inc. on:
Twitter: http://www.twitter.com/CPAIncERP
LinkedIn: http://www.linkd.in/1k0Sp0d
About ERPVAR
Established in 2012 and headquartered in Orange County, CA, ERPVAR represents the collective expertise of SYSPRO ERP, TRAVERSE ERP, Sage 50 (formerly Peachtree), Sage 100 ERP (formerly MAS90 and MAS 200), Sage 500 ERP (formerly MAS 500), Sage ERP X3, Epicor, Microsoft Dynamics GP, Microsoft Dynamics SL, Microsoft Dynamics AX, Microsoft Dynamics NAV, Microsoft Dynamics CRM, NetSuite, Intacct, Infor, Acumatica and QuickBooks Enterprise third party developers combined with the expertise of local implementation ERP consultants. These local ERP consultants provide end users with a thorough needs analysis to determine which ERP software functionality is required to address their unique needs. If a business process assessment is required, the local channel partner is enlisted to provide a comprehensive examination with end user company departments to insure the correct ERP software is selected implemented and the staff is properly trained. For more information, please visit http://www.erpvar.com.
All company names and products mentioned in this release are trademarks or registered trademarks of their respective holders.