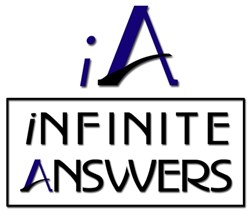 Thousands of companies each year purchase this software, but rarely do they make the most informed decision.
Saint John, NB (PRWEB) September 26, 2013
Companies all over the world utilize Enterprise Resource Planning software on a daily basis, and purchasing a system is a big step. Once purchased, these ERP solutions can quickly become the backbone of companies and are used for product planning, development, manufacturing processes, sales, marketing and accounting.
Thousands of companies each year purchase this software, but rarely do they make the most informed decision. Ron Bun, owner of 3B Dataservices and creator the 'unERP' known as iNfinite Answers provides the biggest mistakes made when purchasing a new Accounting or ERP system.
1. Not diligently researching innovative methods for managing and retrieving business information through New Generation Technologies.
Unlike traditional systems, new generation ERP and Accounting systems offer great new features which can significantly improve profit margins and promote potential for growth. It is almost impossible to even imagine many of these new generation features. In fact making the normal assumptions of new systems as one would with old generation systems is like thinking the typewriter is the greatest invention of 2013. New generation systems offer unimaginable benefits and features, including incomparable simplicity.
2. Purchasers tend to dispassionately believe everything they read about ERP systems told by existing ERP vendors and ERP advisory organizations.
Most ERP advisory organizations are financially supported by long standing ERP and Accounting System vendors, so it is only natural that these advisory organizations respectfully promote those whom support them. It is not that they are intentionally deceiving the public, they just have not taken the time to discover what all the new advancements in ERP technology are and how these features can actually be so much more effective.
As a result, many of the concepts and ideas they repeatedly suggest to help you make sound selection choices, although very true with old technologies, those concepts no longer apply with new generation ERP technologies.
3. There is a prevailing failure to realize that truly innovative ideas in systems design and development are not likely going to come out of existing major suppliers of ERP or Accounting Systems.
For many years, existing major suppliers have been generating excellent revenues and they still are, which is why they see no need to change anything. That is why their systems continue to grow increasingly complex rather than simpler. As a result, new methodologies are only going to come from new developers who have made the effort to be truly innovative. New developers gain absolutely nothing by using old methodologies. But they do have everything to gain through Innovation. So do their clients.
4. Purchasers assume that if a competitive company has a particular ERP or Accounting system, then it must be right for their company as well.
Ironically, this is also a common sales pitch used by almost all vendors. Unfortunately, purchasers follow this because they have not considered a number of things and have not asked themselves the right questions. Are the companies doing the exact same thing? Do they have the exact same management team? Do they have the same aspirations and goals? Is the product or services offering identical? The answer to all of those questions is: Of course not! Therefore, it is most likely not the best ERP solution for them to purchase at all.
The whole idea of having the exact same solution as one's competitor for competitive advantage can only be imaginary and wishful thinking because it cannot possibly be true. Competitive advantage comes out of being different, not in following suit. Remember, sales people are out there to sell and the salesman's sales pitch was presented for his personal benefit, not to the benefit of the prospect.
5. Purchasers do not take serious time to seriously ponder on where the company is today and then seriously consider where it might or could be in five or ten years.
Will the system being proposed actually help take you into the future? Will the system being considered readily provide the diversity that might be required to keep the company vibrantly profitable? Business is rapidly changing and if business owners are not promoting change or even discussing the possibility of change within their organization, they are either approaching corporate demise or else they are already there. A harsh statement to make and sometimes a hard pill to swallow, but none the less a statement every business owner should be very conscious of and be prepared for.
About 3B Dataservices
A long time developer of business application software specializes in both unique as well as generic applications. iNfinite Answers, the ERP referred to as the unERP, rapidly flexes to meet the demands of both simple and diverse environments. Concept of design is based on one simple principle. Every company buys something. Every company sells something. That is commerce. It's what is done between the two that makes the business unique. Please feel free to call 1-888-543-7633 or visit http://infiniteanswers.ca.