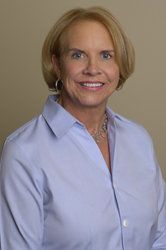 I would like my clients to know how appreciative I am to have them in my life and it is a pleasure to be a fiduciary putting their needs first.
(PRWEB) February 15, 2017
Five Star Professional is pleased to announce Erwin Buck, Asset One, has been featured in the Wall Street Journal as one the Five Star Wealth Managers for 2016.
"I would like my clients to know how appreciative I am to have them in my life and it is a pleasure to be a fiduciary putting their needs first. Money is an emotional conversation, however, I remind my clients it is also merely a means to an end. Working together to understand and create a workable plan we all agree upon tends to reduce potential stress around a complicated area of their lives and that gives me great satisfaction. I am always on their side evaluating options on the variables we cannot control such as market fluctuations, changes in legislation and emotions evoked by the media," said Erwin Buck of Asset One.
Five Star Professional recognizes a select group of wealth managers who provide quality services to their clients. Erwin Buck is featured, along with other award winners, in a special section of the February 13 issue of the Wall Street Journal.
"When I was in my early twenties I inherited money from my mother, grandmother and grandfather who all passed away within a short three-year period. Although the inheritance was small, I knew it was a matter of time before it would be spent. I sought the advice of a CFP® to guide me in doing the right thing by helping me make quality financial decisions in my life. I chose to pursue the CFP® certification and never looked back. Over the years, my path unfolded as it should and this career has been, and is, extremely rewarding and gratifying," said Erwin Buck.
The Five Star Wealth Manager award program is the largest and most widely published wealth manager award program in the financial services industry. The award is based on a rigorous, multifaceted research methodology, which incorporates input from peers and firm leaders along with client retention rates, industry experience and a thorough regulatory history review.
"The research behind this award is extensive with each wealth manager being thoroughly vetted from numerous angles. We are proud to showcase these distinguished professionals," stated Jonathan Wesser, Research Director, Five Star Professional.
The Five Star Wealth Manager award, administered by Crescendo Business Services, LLC (dba Five Star Professional), is based on 10 objective criteria.
Eligibility criteria – required: 1. Credentialed as a registered investment adviser or a registered investment adviser representative; 2. Active as a credentialed professional in the financial services industry for a minimum of 5 years; 3. Favorable regulatory and complaint history review (As defined by Five Star Professional, the wealth manager has not: A. Been subject to a regulatory action that resulted in a license being suspended or revoked, or payment of a fine; B. Had more than a total of three customer complaints filed against them [settled or pending] with any regulatory authority or Five Star Professional's consumer complaint process. Unfavorable feedback may have been discovered through a check of complaints registered with a regulatory authority or complaints registered through Five Star Professional's consumer complaint process; feedback may not be representative of any one client's experience; C. Individually contributed to a financial settlement of a customer complaint filed with a regulatory authority; D. Filed for personal bankruptcy; E. Been convicted of a felony); 4. Fulfilled their firm review based on internal standards; 5. Accepting new clients. Evaluation criteria – considered: 6. One-year client retention rate; 7. Five-year client retention rate; 8. Non-institutional discretionary and/or non-discretionary client assets administered; 9. Number of client households served; 10. Education and professional designations.
Wealth managers do not pay a fee to be considered or placed on the final list of Five Star Wealth Managers. Award does not evaluate quality of services provided to clients. Once awarded, wealth managers may purchase additional profile ad space or promotional products. The Five Star award is not indicative of the wealth manager's future performance. Wealth managers may or may not use discretion in their practice and therefore may not manage their client's assets. The inclusion of a wealth manager on the Five Star Wealth Manager list should not be construed as an endorsement of the wealth manager by Five Star Professional or this publication. Working with a Five Star Wealth Manager or any wealth manager is no guarantee as to future investment success, nor is there any guarantee that the selected wealth managers will be awarded this accomplishment by Five Star Professional in the future.
For more information on the Five Star award and the research/selection methodology, go to fivestarprofessional.com.1,552 Denver wealth managers were considered for the award; 509 (33 percent of candidates) were named 2016 Five Star Wealth Managers.
Securities offered through Girard Securities, Inc., member FINRA/SIPC. Investment advisory services offered through Asset One, LLC., a registered investment advisor not affiliated with Girard Securities, Inc.