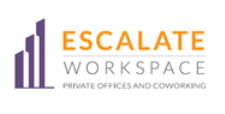 Gwen Wade is a 'rock star' in this industry. Her customer service skills are amazing. She is top-notch and that is why we wanted her to run ESCALATE Workspace
Katy, Tex. (PRWEB) July 25, 2017
ESCALATE Workspace today proudly announces the hire of Gwen Wade. Wade will serve as general manager of a recently opened, state-of-the-art business center. The innovative workspace is located in Katy, Texas and features 51 private offices, four meeting spaces and more than 600 square feet of co-working space. With over 20 years of experience in delivering world class client support to the serviced office industry, Wade was handpicked by the ESCALATE leadership team to serve as general manager.
Conveniently located on the Katy Freeway, in the Katy Ranch Crossing business development, ESCALATE Workspace is transforming the business climate in Katy, Texas. In order to ensure the success of the concept, the ESCALATE Workspace ownership group recognized the need to hire talent from within the serviced office industry. In doing so, they called upon former Abby Executive Suites President, and CEO and Board Member of the Global Workspace Association, William Edmundson, to assist in the development and execution of the project. As the founder of Edmundson Hospitality, Edmundson brings with him years of experience in the space.
Together, Edmundson and the ESCALATE Workspace ownership group, personally selected Wade for the position of general manager for their first and flagship location. For more than two decades, Gwen Wade has established a reputation as a leader in the serviced office space industry. She has made a career of building and nurturing relationships through an unparalleled level of client service and professionalism. During her decorated career, Wade has managed business centers for regional and international organizations. Her keen understanding of the hybrid serviced office environment, positions Wade as the ideal candidate for the position.
"Gwen Wade is a 'rock star' in this industry. Her customer service skills are amazing. She is top-notch and that is why we wanted her to run ESCALATE Workspace," said industry expert and former Abby Executive Suite CEO William L. Edmundson.
"I can't express how excited I am about ESCALATE Workspace and the opportunity to bring a top-notch facility to my home town of Katy," said Gwen Wade, General Manager of ESCALATE Workspace. "When you look at the concept, ESCALATE takes the best business address in the area and offers beautifully appointed private offices, dedicated co-working and state of the art meeting rooms. Even better, we are a locally owned company that believes in customer service. When you are at ESCALATE, we treat you like you deserve to be treated!"
Having officially opened just last month, ESCALATE Workspace is already making its mark within the local business community. Offering flexible office solutions including private office space, dedicated co-working spaces, meeting rooms, virtual office services, administrative support and more, local professionals are already proudly calling ESCALATE home.
Under the management and professional direction of Gwen Wade, ESCALATE Workspace is poised to transform the serviced office space and co-working market in and around Katy, Texas. Watch for more exciting announcements from ESCALATE Workspace, in the coming months, as they continue to set the standard for excellence in client service and workspace innovation.
ABOUT ESCALATE WORKSPACE
A full-service provider of Katy Texas office space solutions, ESCALATE Workspace caters to a growing community of business leaders. The state-of-the-art ESCALATE business center, offers a host of flexible solutions including: co-working space, meeting rooms, private office suites, virtual office solutions and more. If you would like to learn more about ESCALATE Workspace, visit them online at http://www.ESCALATEworkspace.com or call 281-394-5678.
ABOUT EDMUNDSON HOSPITALITY
With over 25 years of experience leading service and franchise organizations in the executive office suites, hospitality and software industries, William Edmundson has earned a reputation as a leader in the space. After leading two service industry companies to profitable sales, William made the strategic decision to establish Edmundson Hospitality. Today Edmundson Hospitality offering a host of services including formulating business strategies, creating, developing and launching brands, building brand equity, improving the customer experience, developing profitable new concepts and more. If you would like to learn more about Edmundson Hospitality, visit them online at http://www.edmundsonhospitality.com or call 301-653-0506.