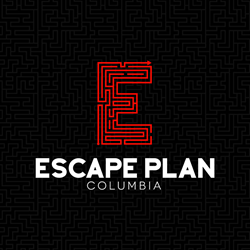 Columbia, SC (PRWEB) November 24, 2015
One of the hottest trends in entertainment for friends and coworkers has finally arrived in Columbia. Escape Plan Columbia, the first and only "escape room" in the Midlands, has announced that they will host their official Grand Opening event the weekend of Friday, November 27, 2015.
While new to the area, escape rooms have exploded in popularity over the past year and have been featured on The Today Show, The Bachelorette, and The Big Bang Theory. The general premise is simple, but completing it is not: you have 60 minutes to find clues, solve puzzles and work together with friends, family, or coworkers to escape the room or accomplish an objective.
At Escape Plan Columbia, there are two different themes to choose from when they open, aptly titled "Espionage" and "Missing." In Espionage, participants have discovered a secret plot to blow up the city and have to find and diffuse the bomb before it detonates. The storyline is much different in Missing, as teams have to rescue missing persons and escape a potential serial killer's grasp.
According to Escape Plan's owner, Josh Brickey, each room presents its own unique set of challenges. Although the experience is undoubtably fun, the challenges can be used for more than just sheer entertainment value.
"It is a great option if you're looking for something fun to do with friends and family," says Brickey. "But we also have a lot of businesses that are planning on bringing in their employees for team building. It really brings people together to accomplish a common goal."
For more information on Escape Plan Columbia, including rates and availability, visit them online at http://www.EscapePlanSC.com.