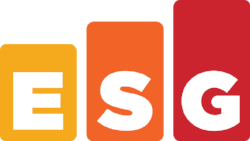 MILFORD, Mass. (PRWEB) September 24, 2019
Enterprise Strategy Group (ESG), a leading IT analyst, research, and strategy firm, will be presenting a keynote session at today's Cloud Native Security Summit. The event, scheduled for September 24 in San Francisco, Calif., is an exclusive, invite-only gathering of senior security practitioners and industry innovators to discuss the changing security requirements for the cloud-native world.
ESG's Senior Analyst and Group Director, Doug Cahill, will present a keynote session at 9 a.m. PT to unveil a new research study on the journey to securing the cloud-native world, titled, "Retooling Cybersecurity Programs for the Cloud-first Era." The research, sponsored by Capsule8, Obsidian, and Signal Sciences, warns of a security gap that is both wide and dangerous. Key findings from the survey of senior IT decision makers and cybersecurity professionals include:

39% of respondents said absent a compelling case to deploy on-premises, they deploy to the cloud;
However, 81% note their on-premises data security practices are more mature than those that are intended to secure cloud-resident data;
Additionally, 43% of respondents say that DevSecOps automation is the highest cloud security priority to address concerns related to securing cloud-native applications.
"The cloud is no longer merely a backup target – it's now the center of computing gravity for many businesses," said Doug Cahill, ESG's Cybersecurity Group Director and Senior Analyst. "Cloud-first strategies are becoming more common, and yet security capabilities are lagging behind cloud adoption. The gap between the degree to which cloud services and cloud-native technologies have and will continue to be consumed and organizational readiness to secure that usage requires a retooling of cybersecurity programs to keep pace with the speed of the cloud era."
To view the report, download it here: Retooling Cybersecurity Programs for the Cloud-first Era.
For more information on Doug Cahill and ESG's cybersecurity market coverage, please visit ESG's website.
About ESG
Enterprise Strategy Group (ESG) is an integrated IT analyst, research, validation, and strategy firm providing market intelligence and actionable insight to the global IT community. We help technology service providers and vendors improve visibility; align strategy, offerings, and messaging; develop effective content and tools; and increase sales velocity. ESG is increasingly recognized as one of the world's leading and most influential independent analyst firms.