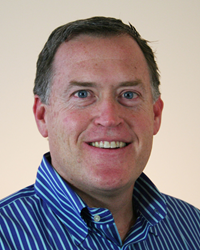 The reality now is that with cloud-based applications, workers can turn any place into an office space.
Plano, TX (PRWEB) April 03, 2014
ESI, an innovative designer and manufacturer of high-performance business telephone systems and cloud services, today offered guidance on how telecommunications resellers can adapt to evolving SMB trends, describing how cloud services enable resellers to provide a differentiated solution.
"Cloud technology has impacted every business function, including telecommunications," said George Platt, ESI's chief executive officer. "The reality now is that with cloud-based applications, workers can turn any place into an office space."
Resellers Must Adapt to Customer Needs
The capabilities and lower up-front costs of cloud-based phone systems are attractive to IT managers and increasingly, those individuals are the primary decision makers when selecting business phone systems.
"The communication needs of SMBs are changing rapidly, and the telecommunications industry is at a tipping point," said Platt. "If a reseller doesn't adapt by offering cloud-based systems, a competitor could quickly step in."
Cloud Services Provide a Differentiated Solution
Increasingly, business communication is about more than just simple dial tone: it is about designing solutions that solve real business problems. Cloud-based communication services allow resellers to expand their portfolio and offer a more flexible approach to meeting customer business requirements. It offers differentiation with features, such as:

Immediate software implementation, enabling automatic updates without manually logging in to install the latest software
Improved flexibility, allowing customers to access office communications from any location or device
Reduced or simplified costs, as customers no longer need to manage expensive hardware simply pay a per user monthly subscription
How Resellers Can Get On Board with Cloud
When offering cloud services, many resellers are surprised at how much it can impact their revenue structure. "Resellers must begin rethinking their business model. The big-margin sale is going away; it's now about making margins from recurring revenues. The initial transaction is only the beginning of a long lasting relationship now," said Platt.
Resellers also must be prepared to answer new questions from customers. While they are used to questions about forgotten passwords or computers that will not reboot, resellers may begin facing requests about troubleshooting poor voice quality or setting up a conference call. Learning how to troubleshoot and support these new services is key to a reseller's success and long-term relationship with the customer.
With many cloud solutions entering the marketplace, resellers must educate themselves on various levels of quality, and learn to recognize the customer's expectations. "Selling cloud solutions is not always about who has the lowest price – it's about meeting the business needs of the customer," said Platt.
ESI's Free eBook: "What is Cloud, and Why Should I Care?"
To help resellers understand the impact of what cloud communication can mean for their business and how they can quickly adapt to the evolving needs of their customers, ESI created a free eBook.
About ESI
Estech Systems, Inc. (ESI) delivers high-performance phone systems designed for businesses and organizations. A premier provider of cloud- and premise-based unified communications solutions, ESI offers uniquely innovative and integrated systems that enable its channel partners to deliver differentiated, intuitive and affordable VoIP communications. Founded in 1987, ESI has sold more than 300,000 business communications systems through hundreds of certified resellers. ESI is a privately held corporation with headquarters in Plano, Texas. For more information about ESI and its products, visit http://www.esi-estech.com.