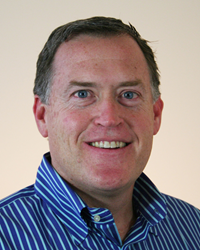 We designed our solution with one goal in mind: to create a simple, intuitive and affordable tool that integrates seamlessly within our customers' daily business operations.
Plano, TX (PRWEB) May 15, 2014
ESI, an innovative designer and manufacturer of high-performance business telephone systems and cloud services, today announced the launch of its new ESI Cloud PBX solution. Combined with the intelligent integration of ESI's manufactured phones and web-based dashboard, ESI Cloud PBX is the industry's most integrated cloud solution yet.
The product was announced at an exclusive event for ESI's channel partners on May 15th in Dallas, Texas.
"With ESI Cloud PBX, communication has never been easier," said George Platt, ESI's chief executive officer. "We designed our solution with one goal in mind: to create a simple, intuitive and affordable tool that integrates seamlessly within our customers' daily business operations."
ESI Cloud PBX: Removing the Complexity of the Cloud
ESI Cloud PBX was designed to offer a holistic solution for business communication. It blends the benefits of the ESI desk phone with its web-based application, and includes integrated features such as one-touch call recordings, personalized call routing, multi-device management, visual voicemail, audio conferencing, unlimited North American local and long-distance calling plans, plus more.
"Many cloud providers are racing to add the newest features, while overlooking the intuitive desk phone features that users rely on to run their businesses efficiently," said Platt. "With ESI Cloud PBX, we're bringing features that customers have come to expect from an on-premise solution now into the cloud – but without the complexity."'
The product joins ESI's broader portfolio to provide a complete end-to-end cloud solution, including SIP trunking, audio conferencing, CloudFax, and Abillity – a simple billing application that classifies the billable status of each phone call in seconds.
The Industry's Most Highly Integrated Cloud Solution
Drawing from its rich 27-year history, ESI delivers unmatched integration from its manufactured line of handsets to its web-based dashboard, providing seamless delivery of communications matched with significant cost savings.
"It's easy to be overwhelmed with the myriad of choices in the marketplace, and one wrong decision often leads to multiple providers for connectivity, phone solutions and any value-added services," described Platt. "To top it all off, these services must be integrated to take advantage of the expected business efficiencies, adding to the cost of the system."
Built on the strong foundation of ESI's product, ESI Cloud PBX is the industry's most highly integrated cloud solution, and features:

Intelligent integration throughout the entire system, made possible by ESI's manufactured handsets and software optimized for seamless interaction.
Real-time syncing of the phone and web-based dashboard through ESI Intelitouch, allowing users to fully personalize their communication experience, and then access it across all devices.
One-touch simple programming, making common functions – such as speed dial and special contacts or actions – easily available at the touch of a button both in the cloud and on the desk phone.
ESI Cloud PBX is available immediately with a subscription pricing structure through ESI's network of authorized resellers. As the only cloud market vendor that is 100-percent channel-driven, ESI remains committed to providing businesses a tailored experience with local system support to ensure the user's success.
For more information on the ESI Cloud PBX, visit esi-estech.com/cloud-services. To connect with an ESI reseller, visit info.esi-estech.com/find-a-reseller.
About ESI
Estech Systems, Inc. (ESI) delivers high-performance phone systems and cloud services designed for businesses and organizations. A premier provider of cloud- and premise-based unified communications solutions, ESI offers uniquely innovative and integrated systems that enable its channel partners to deliver differentiated, intuitive and affordable VoIP communications. Founded in 1987, ESI has sold more than 300,000 business communications systems through hundreds of certified resellers. ESI is a privately held corporation is headquartered in Plano, Texas. For more information about ESI and its products, visit http://www.esi-estech.com.