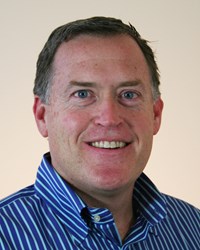 I'm very excited to be helping lead a company with ESI's reputation at a time marked by both tremendous change and tremendous opportunity.
Plano, TX (PRWEB) January 28, 2014
ESI, an innovative designer and manufacturer of high-performance business telephone systems and cloud services, today announced the promotion of George Platt to chief executive officer.
The promotion of Platt, who had been ESI's president and chief operating officer, is a testament to his ability to lead the company's product development and go-to-market initiatives at a pivotal time, said Eric Suder, ESI's founder and chairman of the board. Suder said the promotion of Platt has been anticipated since Platt joined ESI in 2011, and allows Doug Boyd to return to his previous role of chief operating officer.
"Doug and I are very pleased to make this move," said Suder, who started ESI in 1987. "It gives George complete control of ESI's strategic direction as we enter into a new era of designing and delivering innovative products and services to the market."
Platt joined ESI from WS iNet, a provider of cloud-based contact center solutions, where he was executive vice president and general manager. His 14-year career at voice and data solutions provider Intervoice culminated in his tenure as senior vice president of Global Channels and Sales Operations.
Platt's early career was spent in telecommunications sales, sales management, product management and marketing. He is a graduate of the University of Texas at Austin, from which he received his Bachelor of Business Administration degree.
Platt said, "I'm very excited to be helping lead a company with ESI's reputation at a time marked by both tremendous change and tremendous opportunity. Ours is a mobile, social, connected world; and as a communications company we must embrace all three of those realities."
He added, "Communications technology is being forever changed by the tremendous potential of the cloud, and the pace of change continues to accelerate. We are prepared to leverage both, along with our role as a service provider on which customers depend every minute of every day."
"To do all this, we'll need to make certain we have best-in-class products, the organizational structures needed to make them successful, and the entrepreneurial spirit that made ESI the company that it is today."
"ESI is well-positioned to take advantage of a fast-growing market," Platt said. "I look forward to helping to write the next chapter of our company's story."
About Estech Systems, Inc. (ESI)
Estech Systems, Inc. (ESI) delivers high-performance phone systems designed for businesses and organizations. A premier provider of cloud- and premise-based unified communications solutions, ESI offers uniquely innovative and integrated systems that enable its channel partners to deliver differentiated, intuitive and affordable VoIP communications. Founded in 1987, ESI has sold more than 300,000 business communications systems through hundreds of certified resellers. ESI is a privately held corporation with headquarters in Plano, Texas. For more information about ESI and its products, visit http://www.esi-estech.com.