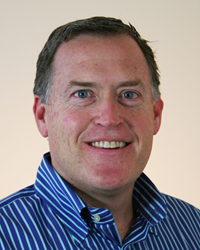 We're proud to have REACH as a client, and thrilled that our system enables them to easily connect with the individuals they serve.
Plano, TX (PRWEB) March 11, 2014
ESI, an innovative designer and manufacturer of high-performance business telephone systems and cloud services, is celebrating its 10-year partnership with channel partner Telesys Communications in empowering the Dallas-based nonprofit organization, REACH Inc. with a comprehensive business phone system.
"Ever since ESI began working with REACH in 2004, we've been touched by their passion for serving the North Texas disabled community," said George Platt, ESI's CEO. "We're proud to have them as a client, and thrilled that our system enables them to easily connect with the individuals they serve."
Challenge: A System that Fits the Needs of the Organization and its Handicapped Employees
As a nonprofit that provides resources and training to people with disabilities, REACH employs several individuals who are disabled at its four locations across North Texas. REACH was previously using Nortel solutions, but found that the features were complicated to use and believed they could achieve cost-savings with an enhanced phone system.
When REACH's leadership approached the experts at Fort Worth-based Telesys Communications about helping them select a new phone system, several goals were established. First, and foremost, REACH requested a phone system that was easy for its employees to use. With several locations, and growth on the horizon, the nonprofit required a system that could scale easily to accommodate new staff. Finally, the budget-conscious organization wished to make the best use of its resources with an affordable – yet fully featured – solution.
Solution: ESI's User-Friendly Business Phone Solution
After evaluating REACH's needs, Telesys' vice president Mark Titus knew the exact solution: the Plano-based provider ESI. Titus explained, "Organizations really should focus on three things when choosing a system: getting closer to the people they serve, saving money, and improving their processes. ESI was the best choice for REACH in all three areas."
ESI's 48-button phones brought every function of the system to single-button access, making it easy for employees to avoid scrolling through a menu. With back-lit displays and full-duplex speakerphones, users could conduct conversations, hands free, and speak and listen at the same time. Previously the team could not tell who was on a call and would have to page out to find their party. The new backlit station keys gave them easy visual indication of who was available to take calls. They could now just glance at their phone to see who was available within the office.
ESI's customizable features have been especially beneficial to REACH. Individuals can receive voicemails in their email inbox; use a cordless headset to answer, hang up and mute calls; and set a subtle "beep" as a reminder when calls are muted.
In addition to ESI's affordable solutions and value of a five-year manufacturer warranty, REACH was able to access trade-in discounts to gain some equity from their previous phone system. This made the ESI solution a smart investment.
As an added benefit to employees with disabilities, REACH is able to maintain a safe and secure office environment with ESI's fully-integrated Presence Management tools. When visitors arrive at the office, staff can be notified of their presence and "buzz in" the visitors remotely without having to open the door.
Outcome: An Easy-To-Use System that Supports REACH's Mission
"ESI's phones have proven to be a very good fit for REACH," said Charlotte Stewart, REACH's executive director. "I think this is due, in part, to the user-friendly nature of the system. Its features are particularly helpful 'enablers' for our employees with disabilities."
Mark Titus said, "REACH's story is so powerful because their phone system directly impacts their bottom line. With greater efficiency and cost savings, more resources can go back to the individuals REACH serves. ESI was the perfect fit for REACH. They really went the extra mile to support REACH every step of the way."
About Telesys Communications
Telesys Communications is a single source provider for cutting edge business telephone systems, LAN/WAN installation, IT sales and support. With offices in the heart of the Metroplex, Telesys services thousands of businesses in the DFW area and many National accounts throughout the country.
Established in 1990, Telesys Communications is family owned and operated. The company began as a communications provider selling business phone systems. Recognizing a growing trend towards voice and data convergence, Telesys created a data networking division. Telesys has been able to leverage their dual expertise in voice and data to become a market leader in the design and installation of converged voice and data networks and IP Telephony.
Telesys Communications has been an authorized dealer for ESI for over 20 years. The data networking division is an authorized dealer for Cisco, Microsoft, and Dell and Adtran network equipment. We choose to represent these products because like Telesys, they are leaders in their industries. Learn more about us at http://www.TelesysOnline.Com.
About REACH
REACH is a North Texas-based nonprofit corporation with the dual mission of providing services for people with disabilities so that they are empowered to lead self-directed lives and educating the general public about disability-related topics in order to promote a barrier-free community. In order to accomplish this dual mission, REACH operates the REACH Resource Centers on Independent Living in Forth Worth, Dallas, Denton and Plano. For more information, visit http://www.reachcils.org.
About Estech Systems, Inc. (ESI)
Estech Systems, Inc. (ESI) delivers high-performance phone systems designed for businesses and organizations. A premier provider of cloud- and premise-based unified communications solutions, ESI offers uniquely innovative and integrated systems that enable its channel partners to deliver differentiated, intuitive and affordable VoIP communications. Founded in 1987, ESI has sold more than 300,000 business communications systems through hundreds of certified resellers. ESI is a privately held corporation with headquarters in Plano, Texas. For more information about ESI and its products, visit http://www.esi-estech.com.