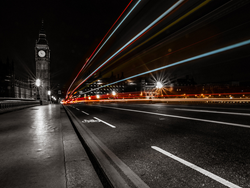 If approached in the right way, ESOS will be a valuable lever that can be a catalyst for those whose objective is to maximise energy and carbon savings.
London, UK (PRWEB UK) 23 July 2014
Some see ESOS as yet another burden in their already busy and complex working lives. For them, this new legislation is simply an additional distraction from the task in hand of reducing energy consumption and carbon emissions at their organisations.
However, through the fragmented energy and carbon compliance landscape, like it or not, ESOS is here to stay and if an organisation qualifies, it must comply. The choice for those that comply is either to do so as quickly and cheaply as possible, or use the scheme for its core purpose: as an opportunity to unlock significant savings. For details of the qualification criteria, as well as other key information on the scheme, Carbon Credentials has published this corporate briefing.
From the in-depth conversations Carbon Credentials' energy experts have had with their many cross-sector clients, they have learned that there are generally two schools of thought.
The first approach to ESOS is to find the simplest and quickest route to compliance. This approach is generally the initial instinct for many, and is a natural reaction to this new legislation. Some organisations are even looking to conduct audits within the next few months.
The second approach is to use ESOS to unlock energy saving opportunities. Carbon Credentials believes that, if approached in the right way, the scheme will be a valuable lever that can be a catalyst for those whose objective is to maximise energy and carbon savings. Although this approach may be more complex, it will be favoured by the more proactive UK energy users of the approximately 9,400 organisations expected to fall under the scheme.
The key elements of the scheme that will enable the second approach are listed below. ESOS will:

open up a board level conversation (Director level sign-off is required) about energy savings that will engage the Finance Director in energy consumption;
add to the business case for energy performance improvement in buildings, transport and processes;
empower energy managers and estates directors;
be a positive force that will promote the work that is already happening.
Carbon Credentials' advice to ESOS participants is to think before acting. Only with the right plan will an organisation be able to make the most from the scheme, ensuring not only compliance, but also the identification of wider energy saving opportunities. Furthermore, the earliest 12-month period that an organisation can use to demonstrate the 90% boundary is calendar year 2014, so it won't be possible to demonstrate compliance with 100% confidence until 2015.
Now is the time to put together the best plan possible for effective action in 2015. The right plan will enable organisations not only to ensure compliance, but also to deliver a fantastic return on investment from the scheme.
Learn more and continue the debate by registering to attend Carbon Credentials' free ESOS Discovery workshop on Wednesday 1st October in central London.
About Carbon Credentials
Carbon Credentials is a UK market leading sustainability services provider. It delivers tailored Managed Service solutions predicated on robust data management, which address the major challenges facing businesses today. These Managed Services are: Compliance; Analytics & Reporting; and Performance, all of which are underpinned by Carbon Credentials' Data Management Platform. Carbon Credentials works with over 100 clients in their UK and international estates. Major clients include Royal Mail Group, The Crown Estate, and Intercontinental Hotel Group. Visit http://www.carboncredentials.com/ to learn more.