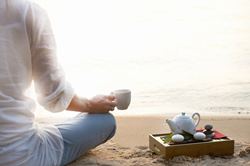 This is the only way to discover and obtain the finest flavors and the most impressive medicinal powers tea can offer.
Chicago, IL (PRWEB) March 24, 2015
For years http://www.ESPemporium.com has been one of the leading online retailers of loose leaf teas, and now they are expanding with the opening of their corporate headquarters in Chicago, Illinois. The site is a paradise for those who want to buy a quality loose leaf teas and are looking for an exceptionally wide selection chosen from around the world by leading tea experts. With the opening of their new corporate headquarters, they will be even better positioned to provide their customers with a wide variety of high-quality loose leaf tea.
Each tea is chosen for inclusion on the site is picked by a panel of connoisseurs with a collective 100 years of experience. "This is the only way to discover and obtain the finest flavors and the most impressive medicinal powers tea can offer," said Steven Popec, founder of ESP Emporium.
ESP Emporium currently offers more than 360 varieties from all over the world. The wide selection serves as a delight for those wanting to buy orthodox, organic or wellness teas. In addition to their new Chicago headquarters, more locations are scheduled to open in major cities later this year to allow them to better serve tea aficionados throughout the country.
The site focuses on teas that can fill anyone's cup. This means teas and tisanes are grown without chemicals, are processed in natural and often traditional ways, and are delivered without chemical preservatives. No artificial flavors are added to the assortment.
Additionally ESP Emporium features a wide range of teaware from cups and pots to tea infusers and tea sets. "At least half the experience of a great cup of tea is sipping from a delightful, inspiring, high quality porcelain cup," Popec said.
One of the fastest areas of growth at ESP Emporium is their wellness teas. Medical experts and chemists have long pointed to tea for its rich nutrients and health benefits. Wellness teas are effectively used for everything from combating colds and the flu, to lifting spirits and fostering renewed energy. Ingredients in wellness tea blends include such well-loved herbs as aloe vera, ginger, bamboo, and many herbs that are revered throughout world. "We currently offer wellness teas for just about any purpose with dozens and dozens of choices," Popec said.
For those who are ready for an adventure or simply want to dip their toe in and try specialty teas from around the world, ESP Emporium offers their popular samplers. Each sampler set is packed with popular choices of organic teas from around the world, popular flavored blends, and caffeine-free teas along with many more.
ESP Emporium is currently offering free shipping on all orders over $50.
About ESP Emporium:
ESP Emporium was founded by Steven Popec and his Russian wife Elena. The company is a family of tea enthusiasts from around the world who are committed to bringing their customers the most extensive assortment of premium loose teas and tea related accessories possible. They pride themselves on their enormous selection, distinct varieties of taste and impeccable quality of product. They don't just offer high quality tea products, because their main goal is to educate. Their tea blog explores not only the health benefits of tea, but it also delves further into eastern ideology, the history of tea, tea processes, classic traditions and, of course, cultural aspects and nuances associated with the art of tea.