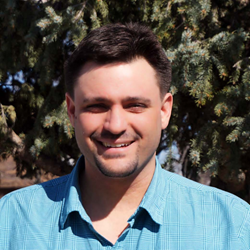 Minden, NV (PRWEB) March 24, 2017
E Squared C, Inc. is pleased to announce that Jimmy Sansi, Microsoft Certified Systems Engineer (MCSE) and Certified Netware Administrator (CNA), has joined the firm as Systems Engineer—widening the breadth of experts on the E Squared C team. E Squared C provides comprehensive IT Management ranging from high-level systems analysis to fundamental IT support for small- and medium-sized businesses.
Seth Griffin, General Manager for E Squared C, Inc., commented, "We are delighted to bring Jimmy on board as Systems Engineer. His extensive experience as acting IT manager, architect, and systems engineer for dozens of companies gives him an edge in helping our clients imagine and implement streamlined technical solutions to their business problems."
Mr. Sansi brings a wide range of technical skills and knowledge to the E Squared C team, including expertise in a variety of applications and programs such as Windows Servers, IBM i, VMware vSphere, Linux, Cisco Routers and Firewalls, Meraki and Ruckus Wireless, Remote Desktop Services, MS SQL, SharePoint, and Office 365.
As a Management Information Systems (MIS) Manager at Labcon in Petaluma, California, Mr. Sansi re-engineered the network, virtualized servers, transitioned to cloud services, and implemented new software that improved business systems to achieve nearly 100% uptime in an always-on 24/7 environment. As a Customer Engineer for mindSHIFT, he planned, designed, and implemented major Windows server, virtualization, wireless, and network infrastructure projects—and frequently solved escalated problems that level I and level II engineers couldn't fix.
Over the last 15 years, Mr. Sansi has worked in the IT field with increasing levels of responsibility, moving from Support Technician to System Administrator, then from MIS Manager to Customer Engineer, and now landing at E Squared C as Systems Engineer. His education has included computer science work in college classes, online courses in project management, and training in APICS CPIM supply chain and operations management. In his past positions, he has specialized in engaging business teams and helping them identify issues and needed enhancements—and then implementing customized solutions that automate those business processes.
Since joining E Squared C, Mr. Sansi restructured the virtual servers for their client R.O. Anderson Engineering, creating a true High Availability cluster. By setting up VMWare High Availability on the servers, he created failsafe redundancy that allows the business to keep running even when a physical server goes down. By recycling old equipment, he also saved the client the cost of additional servers. Now, at R.O. Anderson, the chance of a service outage caused by failed server hardware has been eliminated.
Mr. Sansi enjoys the changing and ever evolving landscape of Information Technology Management. He finds that the challenge of keeping up in this dynamic field makes the work "fresh and interesting." Originally from Santa Rosa, Mr. Sansi works from E Squared C's new office in Reno, Nevada, located at 140 West Huffaker Lane, Suite 507.
About E Squared C
From on the ground IT management services to virtual machines, back-ups, and cloud computing, E Squared C has a history of providing innovative, cost-effective IT solutions that create efficiencies and cut costs. As a managed service provider, E Squared C provides clients with the same access and expertise of an internal team of IT employees certified in multiple fields—but at a lower overall cost. To accomplish this, E Squared C leverages the skills of its IT professionals with software platforms that provide additional network and endpoint monitoring and management capabilities. E Squared C's adaptive internal business process aligns the client's site infrastructure, allowing early detection and proactive intervention prior to network or endpoint failure—reducing or eliminating downtime and increasing overall productivity.
Contact Information
E Squared C, Inc.
Attn: Seth Griffin, General Manager
1603 Esmeralda Avenue
Minden, Nevada 89423
775.392.1606
http://www.esquaredc.com